What Makes Steph Curry So Good?
March 10, 2023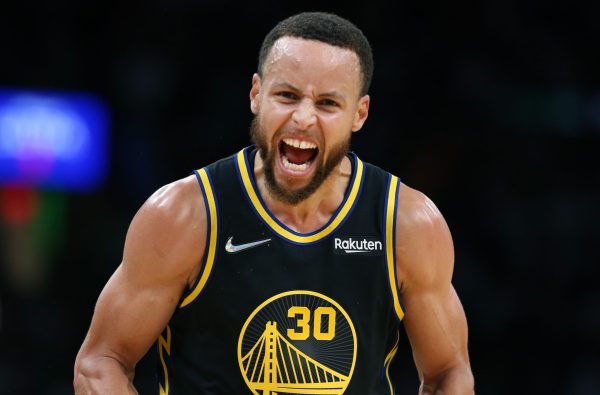 Few players in basketball history have demonstrated a shooting ability as majestic, as accurate and as lethal as Stephen Curry has. In his many years with the Golden State Warriors, Curry has revolutionized the NBA, challenging stereotypes and breaking records after record. Throughout history, the titles of the best basketball players in the NBA have always been physical marvels like Michael Jordan and Larry Bird. Never has a 6.1 foot player ever headlined the NBA in a way that Curry has, and never has there been a shooter as good as Curry.
There's no denying that Stephen Curry is the greatest and most lethal shooter the NBA, or even basketball at large, has ever seen. However, he is most certainly a lot more than just the greatest shooter of all time. Although the title of the shooting GOAT is certainly a compliment second to none, the said title also diminished the overall influence that Curry has on his team's play. 
See Steph Curry Career Stats Here
Those who truly understand the sport of basketball know that Curry isn't simply a player who is limited to his shooting ability. He's actually a player that can be classified as being a transformative one. Few players in history manage to own records in the NBA like he has, and even fewer have managed to change the way basketball is played, viewed and interpreted as much as Curry has, with the only example coming to mind being that of the GOAT, Jordan, and perhaps Lebron too. His overall influence on the NBA and the Warriors is as obvious as his majestic shooting ability. 
People might think that Curry's career highlight is the crazy amount of three-pointers that he has accumulated over the years, and make no mistake, that is a surreal stat. However, people do forget that Stephen Curry also has a trophy cabinet that can put the vast majority of NBA stars to shame. He has led the Warriors to three championships, coupled with his two awards being the NBA MVP. If that wasn't enough, he has led the Warriors to a majestic 73-game-winning season. Despite the obvious fact that he is an elite shooter, many fans fail to recognize that his killer precision when shooting the basketball is simply the skill he has in his locker that serves as the master key to unlock all his other powers on the court. 
Despite his compact build, at least when compared to the best basketball players we have seen over the decades, Curry boasts an impressive rebound-collection skill, as well as incredible handling of the basketball. Additionally, Curry is also very intelligent when the Warriors have to defend. To round it all off, the shooting GOAT of Golden State is very efficient at ball circulation, and as all great point guards in history, is an unselfish team player. 
Odds For The Golden State Warriors To Win The NBA Championship 2023
+1000 at BetUS
Odds to Win Western Conference
+550 at BetUS