NFL Free Agency & Its Impact on Super Bowl LVIII Odds
March 19, 2023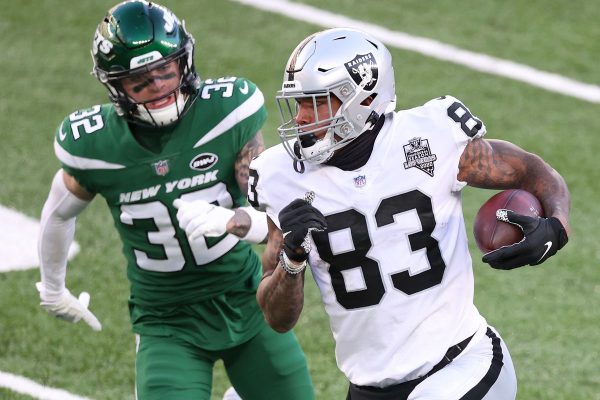 With the calendar turning to mid-March, the start of the 2023 NFL season became official. Teams could begin signing free agents and several teams have done so. There have been deals made all around the league, but only a handful of free agent moves have made the headlines.
While everyone is waiting to see what happens with big-name players like Aaron Rodgers and Ezekiel Elliott, some other free agent moves – and non-moves – have already impacted the Super Bowl futures market. 
J-E-T-S Jets! Jets! Jets!
After a glimmer of hope with a 5-2 start last season, the New York Jets lost their last six straight games to finish 7-10. Still, it was a great improvement and head coach Robert Saleh's team showed that they may be ready to make a move in the AFC East.
The Jets defense finished fourth in the NFL in points allowed per game (18.6), but the offense was awful. That is going to change. The Jets have the reigning NFL Offensive Rookie of the Year in WR Garrett Wilson and they just signed 6-5 WR Allan Lazard. Lazard, of course, was one of the top targets of Packers QB Aaron Rodgers.
It appears the Jets are looking to make a play for another former Packers wide receiver – Randall Cobb – in an effort to get Rodgers. That is why the Jets' Super Bowl odds keep dropping. The Jets are now sixth on the board at +1200 at BETUS.
Da Bears
Chicago sold its first pick in the draft for a boatload of draft picks and another receiving weapon in DJ Moore, formerly of Carolina. Moore is an up-and-coming star who will mix nicely with Chase Claypool, Darnell Mooney, and Cole Kmet.
The Bears are banking on QB Justin Fields to not only be a rushing threat, but improve as a passer in 2023. Remember, at this time last year, Philly's Jalen Hurts was a run-first quarterback. Despite the moves, the Bears are still a longshot to win a Super Bowl at +4000 at sportsbooks.
Fly Eagles Fly
It wasn't so much what the Eagles have done in free agency; it's what they didn't do. The NFC champs didn't lose CBs Darius Slay and James Bradberry. They also kept pass rusher Brandon Graham and DT Fletcher Cox.
They did lose leading rusher Miles Sanders to Carolina, but they signed former Eagle Boston Scott and added a former first-round RB in Seattle's Rashaad Penny. Plus, it only costs Philly a guaranteed $600K for Penny. The Eagles are third on the board at +900 to win next season's Super Bowl.
G-Men an Interesting Longshot
The New York Giants turned the corner last season under first-year head coach Brian Daboll. The G-Men went 9-7-1 and made the playoffs as a wild card. QB Daniel Jones had his best season and the Giants wrapped him up in dollar bills with a new contract worth $40 million per season.
That allowed them to put the franchise tag on RB Saquon Barkley and then the Giants went out and signed former Raiders TE Darren Waller. It's another weapon for Jones but, interestingly, the Giants are listed at just +4000 in the Super Bowl futures market. Those are the same odds as the Browns, Raiders, Vikings, and Saints.
Bengals Make Big Move
The Bengals made a huge move for a huge player – OT Orlando Brown. The 6-8, 340-pound offensive tackle has protected both Lamar Jackson and Patrick Mahomes. Now, he'll protect Cincy's Joe Burrow and make a decent offensive line that much better. 
Cincinnati has been among the leaders on the Super Bowl LVIII betting board. They are currently listed at +900 at SportsBetting.