Surprises in NCAA Women's Tourney
March 21, 2023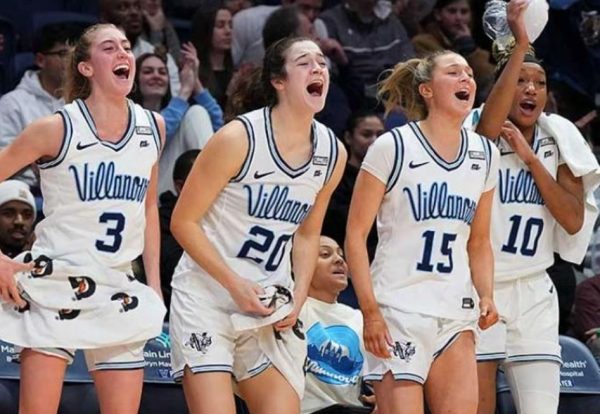 Everyone believed there was going to be parity in the NCAA basketball tournament, but that was on the men's side. However, the NCAA women's tourney has already seen a pair of No. 1 seeds lose on their home courts in the second round.
There was plenty of drama to go around beyond those games, too.
What didn't change is undefeated (34-0) defending champion South Carolina remaining an odds-on choice to win the title, according to NCAA women's tournament odds. 
Supplanting the Seeds
When the brackets were revealed, it was debatable as to who would join South Carolina, Indiana, and Virginia Tech as No. 1 seeds, especially after Stanford and Iowa had lost their tournament championship games to teams they had beaten during the season.
The committee gave the edge to Stanford, which hadn't missed a Sweet Sixteen since 2011, having not lost a postseason game on its home floor since '07. Iowa, which was fifth overall and the No. 2 seed (to Stanford) in that region, had to feel vindication with the Cardinal losing, 54-49, to Ole Miss this past Sunday.
Cardinal Sin
It was a difficult end to the Cardinal career of Haley Jones, projected as a top-five pick in the next WNBA draft. While her teammate, Cameron Brink, plans to return to Stanford, it is possible her collegiate career is done, too,
(It's a wagering match race between the defending-champion Las Vegas Aces and New York Liberty to win the 2023 title, as per WNBA championship odds.)
However, the best moment was the wisdom shared by coach "Yo" after the game. Ole Miss coach Yolett McPhee-McCuin was moved to tears, detailing how she even landed the job.
"Y'all can get me for cheap," she said. "And I'm recruiting my butt off with a $20,000 budget. Give me yours and watch what I do."
"I wasn't Ole Miss' first choice, but I was the right one," she said. "And I was naive enough to think that I could do it." The proof was in the pudding as Ole Miss and its suffocating defense, is onto the Sweet Sixteen.
Meanwhile, in Baton Rouge, as intense a coach as Louisiana St.'s Kim Mulkey is, she did deliver one of the sweetest moments of the event. In the handshake line, she consoled Michigan fifth-year senior Leigha Brown, that after her career ended in a 66-42 loss to the Lady Tigers. She struggled mightily, three points (1-of-7 field goals), four rebounds, two assists, one steal and one block in the game.
A crying Brown had her tears wiped away by Mulkey. 
Brown averaged 17.5 points per game during the season. "That kid is a baller," Mulkey said.
"She took it harder probably than anybody in their locker room, or at least it looked that way in the handshake line. That kid's a heck of a ball player."
"Coach Mulkey, there's a lot of respect there, obviously," Brown said. "She's a legend. She was just telling me 'great job,' congratulating me on the season that I've had and what I've done for the program."
…and Down Goes IU
Beware TikTok users, as the Cavinder twins are going to get even more popular, if that's possible. Twins Haley and Hanna Cavinder were a part of Miami (Fla.'s) takedown of No. 1 Indiana in Bloomington Monday evening.
Destiny Harden received an inbounds pass in the lane, pulled back, then stepped to her right before hitting a jumper to win the game. Indiana's desperation attempt never came, Chloe Moore-McNeil losing control of the ball as the Hurricanes advanced with a 70-68 win.
Tensions Flare
Louisville (No. 5) had just beaten No 4 Texas, 73-51, but the theatrics weren't over. Sonya Moore was not satisfied.
Moore was first in the handshake line, opposite Louisville star Hailey Van Lith. Moore stopped at Van Lith, the latter scoring 23 points to Moore's two points. Van Lith gave her a slight shove, turning to exchange more words as she worked her way through the line.
Next…
The Sweet Sixteen is set to take place in Greenville, SC, and Seattle. 
Top-seeded South Carolina opposes UCLA, winners of the Pac-12 tournament, while Maryland draws Notre Dame. The other games see Miami/Villanova, then LSU/Utah.
Turning to Seattle, top-seed Virginia Tech plays Tennessee, that after 11-time champ Connecticut collides with Ohio St. There is also Ole Miss/Louisville, preceded by Iowa/Colorado.