The Quest for the Perfect Bracket
March 30, 2023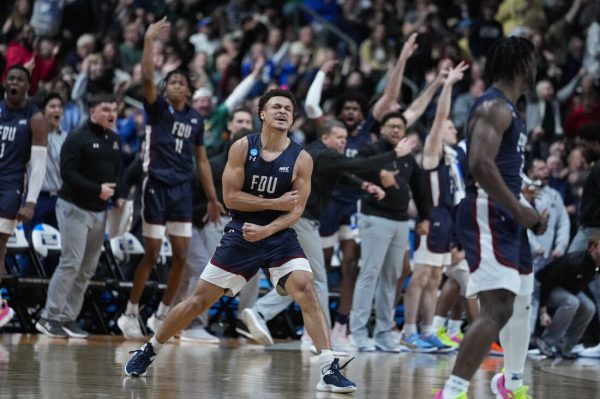 How long did your bracket make it this year? Furman carried on the tradition of a 13-seed beating a No. 4 with a 68-67 win over Virginia. If that one didn't get you, it might have been No. 15 Princeton's upset of No. 2 Arizona. 
If it wasn't those, it might have been the team formerly known as Fairly Ridiculous aka Fairleigh Dickinson that pulled off the just the second victory by a No. 16 seed in NCAA tournament history. 
This has been one of the weirdest tournaments on record and it has thrown a flurry of punches into the face of anyone seeking the perfect bracket. What's interesting is that in year's past, there have been some incredible attempts at achieving something that is so rare you probably won't believe it.
The Best Attempt
The closest anyone has come to attaining the perfect bracket was in 2019. Gregg Nigl, a neuropsychologist from Columbus, Ohio, did something no one had ever done and no one has done since. Nigl correctly picked all 48 first and second round games. He actually got the first Sweet Sixteen game too before losing out on No. 3 Purdue beating No. 2 Tennessee 99-94 in overtime. 
Forty-nine straight games in an NCAA bracket that has 63 games. It's the closest anyone has ever come to a perfect bracket. It might be the closest anyone will ever come. 
The Odds
You have probably seen the odds of hitting a perfect bracket. The number is so big that we arbitrarily just cut it off at 9.2. One in 9.2 quintillion, which most bracket entrants likely didn't even know was a thing. A quintillion? How much is that?
A professor once suggested that if the world population is around 7.5 billion, if each person was able to fill out one bracket per minute, it would take 2,000 years to reach 9.2 quintillion. That's how much it is.
Recent Bests
For about the last decade or so, online bracket challenges have been pretty common. What that gives us is about 20 to 30 million brackets per year that can actually be verified. Some of them have been quite astounding.
Prior to 2019, the longest a bracket had stayed perfect was 39 games. In 2017, an entrant in Yahoo's bracket contest correctly picked the first 39 games of the tournament. Iowa State launched a second-round comeback against Purdue but fell short eliminating this bracket's chances at going perfect.
Over the last nine tournaments, five brackets have been busted in the first round. Three more were toast in the second round and 2019's lasted until that second game of the Sweet Sixteen. 
After 2019's 49 games and 2017's 39, the next longest streak in the quest for the perfect bracket occurred in 2014. A bracket went 36-for-36 before suffering the first loss in the second round. The very next year in 2015, another bracket won the first 34 straight games of the tournament before a second-round loss.
Since COVID-19 canceled the 2020 tournament, the last three brackets have not made it past the 27th game. Both the 2021 and 2022 tournaments saw all brackets shredded in Game No. 28. This year's attempt at the perfect bracket was done once Fairleigh Dickinson beat Purdue.