NCAA Women's Final Four Preview & Free Picks ATS & Totals
March 31, 2023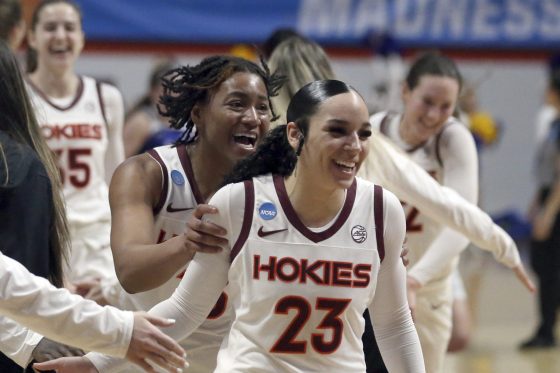 The NCAA Women's college basketball tournament tends to work off script more closely than the men's, meaning without a ton of surprises. There have been many years where all four No. 1 seeds have advanced to the Final Four, with two of those seeds making it that far this time around. 
The Women's Final Four takes place in Dallas, beginning Friday night, with the champion crowned Sunday afternoon. The lowest seed to reach this Final Four is No. 3 LSU, but it was a team that many thought could get to this point. 
There was an overwhelming favorite to win the title heading into March Madness. The South Carolina Gamecocks entered the tourney perfect. They're still unblemished at 36-0.
The other two schools in the Women's Final Four include the Virginia Tech Hokies and the Iowa Hawkeyes. All of these schools represent the biggest conferences in the country, and there are some big storylines that come with them. 
 Here's the current odds to win the title, according to NCAA Women's championship odds…
South Carolina (-350)

LSU (+650)

Virginia Tech (+900)

Iowa (+950)
Here's a look at Friday's semifinals, including NCAA Women's basketball odds…
Louisiana St. (-2) vs. Virginia Tech
The LSU Tigers are slim betting favorites over the Virginia Tech Hokies in the first semifinal game Friday evening. LSU comes into this game with a record of 32-2, Virginia Tech at 31-4.
It's been a terrific season put together by Kim Mulkey and the LSU Tigers, averaging nearly 82 points per game this season. Angel Reese (23.2 ppg, 15.6 rpg) is one of the best players in the country.
Tech doesn't have the firepower to keep up with LSU, but it's a team that holds opponents to just 57 points per game. Elizabeth Kitley is a Hokie that can take over on offense, scoring in excess of 18 points per game. 
Both LSU and Virginia Tech have been tested a bit in March, proving that they can win games in different ways. The team that's able to establish the pace of play should win this one. Mulkey will accomplish that with her team.
Gamecocks (-11½) vs. Iowa
The second semifinal on Friday night features the mighty, 36-0 South Carolina Gamecocks against the 30-6 Iowa Hawkeyes and superstar Caitlin Clark. South Carolina is a huge, double-digit choice in this game, looking to win a second straight title. 
South Carolina's Aliyah Boston (13.2 ppg, team-leading 9.8 rpg) does a little bit of everything. The Gamecocks are averaging over 80 points per game, but it's going to be their defense that dictates this game.
Clark never turns in a disappointing performance. She had a 41-point triple-double in the Elite Eight win over Louisville. She is scoring over 27 points per game, more than capable of hitting shots at any spot on the floor.
Iowa doesn't have the offense to match South Carolina as a whole, so they have to find a way to increase the tempo while trying to win the game on the perimeter. Boston is terrific in the paint, and South Carolina doesn't allow opponents to do much damage at all down low.
Clark herself may be able to keep this game closer than the spread, but don't expect the Gamecocks to lose here.
Our Choices
Louisiana St. (-2) over Virginia Tech (-120), Under 132½ (-120)
Iowa (+11 1/2) against South Carolina (-120), Over 149½ (-120)