How to Bet the 2023 NBA MVP
April 7, 2023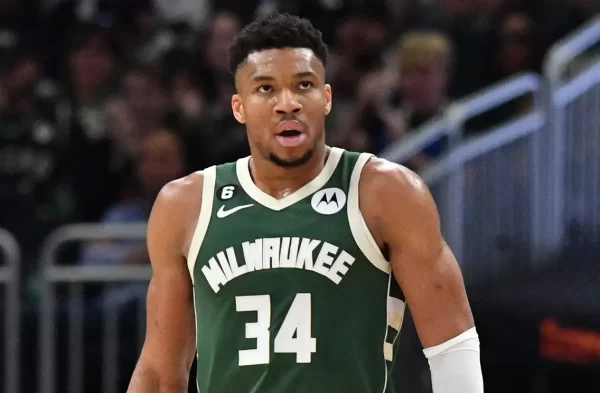 The 2023 NBA Most Valuable Player race is down to three. Reigning two-time MVP award winner Nikola Jokic of Denver is locked in a battle with Philadelphia's Joel Embiid and another two-time MVP, Milwaukee's Giannis Antetokounmpo.
With just a few games remaining in the regular season, how should bettors approach betting the NBA MVP? It comes down to answering a few key questions.
How to Define MVP
Betting the NBA MVP starts with defining the winner. Is the MVP the best player in the league? Is he the most valuable to his team? Is it the player who leads his team to the most wins?
However you define it will play a role in how you would wager. Currently, Embiid is the overall betting favorite at -1000. Jokic is listed at +800 and Antetokounmpo is given +900 odds at top rated sportsbooks. Those odds will play a role as well.
Winning & Games Played
How much of a factor is winning? In this season's case, each of the three teams are pretty close to each other in wins. Denver is the No. 1 seed in the West and Milwaukee and Philadelphia are No. 1 and No. 3 in the East. All three teams will compete for an NBA title.
Another issue is the number of games that each player played during the season. Neither Giannis nor Embiid will play in 70 games this season. Giannis has played in 61 games so far and Embiid in 62. Jokic (67) has played in the most games of the three candidates.
What's interesting is how often their teams win when these three play at least one minute. The Sixers have won 66 percent of their games when Embiid plays. The Nuggets win 71.6 percent of their game with Jokic on the floor. Milwaukee, with Giannis in the game for at least a minute, wins 73.6 percent of the time this season. Does that play a role in how you consider betting for the league MVP?
Analytics
When thinking about MVP awards, stats matter. Embiid will likely win the NBA scoring title. He is averaging 33.1 points per game, one of six players to average at least 30 this season. Antetokounmpo is also one of the six averaging 31.1 per game. 
Jokic is very close to averaging a triple-double. He's 16th in scoring averaging 24.8 points per game. He is also pulling down 11.9 rebounds and dishing out 9.8 assists per game. His numbers are phenomenal. 
Does leading the league in scoring or averaging a triple-double mean you are the league's best player? Does it mean you are the most valuable? Again, that is up for interpretation and is a question the individual bettor must answer. 
The Most Valuable
One thing to also consider is precedent. Jokic won the last two MVPs. Guys like Russell Westbrook, James Harden, and Stephen Curry have also won the award. That brings up two other points.
Most MVP winners come from winning teams, typically ones that challenge for an NBA title. At the very least, MVPs come from playoff teams. Larry Bird was the last player to ever win three straight MVPs and no player won three in a row without winning a title. 
With the race where it is right now, Embiid is the clear front-runner. His recent 52-point outburst against the Celtics may have cemented it. If you were fortunate enough to get in earlier this season when Embiid was still at plus-money odds, good for you. Locking him in now at -1000? Meh. 
With the award announced on May 11, bettors might want to take a chance on Jokic. Another triple-double season is hard to pass up. Plus, his Nuggets could be deeper in the playoffs by that time. The issue with Jokic and Giannis is that they are unlikely to play much, if at all, for the rest of the regular season. As mentioned, if you didn't get in early in this market, you're probably out of luck.