Five Pre-NFL Draft Trades That Were Epic Fails
April 15, 2023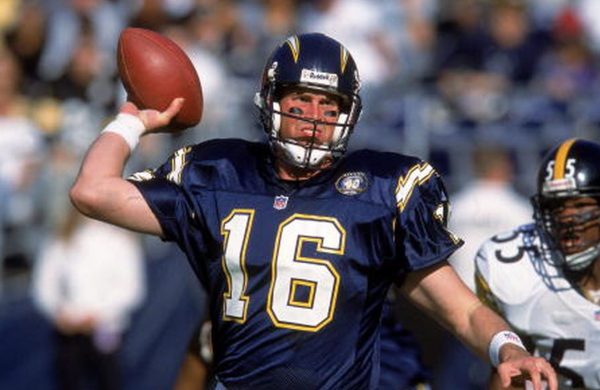 As we approach the 2023 NFL draft, there has been talk of some pre-draft or draft-day trades. The big ones, of course, involve quarterbacks Aaron Rodgers and Lamar Jackson. Will either or both players be moved? Time will tell, but the teams involved might want to take some lessons from NFL history.
Here's a look at five pre-draft trades that just didn't pan out.
1990 Indianapolis Colts
It's interesting that the Colts are in need of a quarterback in 2023. They have been mentioned as a destination for Jackson. Thirty-three years ago, the Colts were coming off an 8-8 season with Hall of Famer Eric Dickerson in the backfield. The missing link to making a run to the Super Bowl was a quarterback.
The Colts decided to all-in on Illinois QB Jeff George. He had it all and the Colts gave Atlanta a fifth-round pick in 1990, a first-round pick in 1991, G Chris Hinton and WR Andre Rison for the opportunity to draft George.
George would play 12 seasons with five different NFL teams. He was awful in Indy and ended up being traded to…wait for it…the Falcons! Hinton was a perennial Pro Bowler and Rison was one of the best wide receivers in the NFL at the time. 
Trade Them All
Who needs draft picks when you can have a stud running back? That's what Iron Mike Ditka thought in 1999 when was the head coach of the New Orleans Saints. He sent all six of the Saints draft picks to Washington to move up to No. 5 and draft Heisman Trophy winner Ricky Williams.
New Orleans went 3-13 in 1999 and Ditka got fired. Williams had a decent season in 2000, ended up traded to Miami, and did finish his career with over 10,000 rushing yards. The draft picks that Washington received turned into CB Champ Bailey (Hall of Fame) and LB LaVar Arrington, who made three Pro Bowls before injuries ended his career.
Browns Get It Wrong Again
The Browns screwing up a draft is nothing new. In 2011, Atlanta needed a wide receiver and knew which one they wanted. The problem was that they were drafting at No. 27. So, the Falcons offered Cleveland first-, second-, and fourth-round picks in 2011 and first- and fourth-round picks in 2012 for the chance to move up to No. 6.
It was there that Atlanta took future Hall of Famer Julio Jones. He, of course, made seven Pro Bowls in 10 seasons with the Falcons. The Browns used those picks to draft RB Trent Richardson who played a whopping 17 career NFL games. They also picked a 28-year-old QB in Brandon Weeden and three other players the average NFL fan has never heard of.
Washington's Turn
In 2012, Washington needed a franchise quarterback. With the Colts planning to take Andrew Luck at No. 1, Washington decided to give up first-round picks in 2012, '13, and '14 plus another second-rounder in '12 to move up to No. 2. Washington selected Heisman Trophy winner Robert Griffin III. 
RGIII started his NFL magically with an Offensive Rookie of the Year award and a division title. Then, a blown right knee in the 2013 NFC wild-card game changed everything. Griffin was never the same. On the other end of that trade was the then-St. Louis Rams. Of their eight draft picks received in that deal, only DT Michael Brockers had a consistent NFL career.
The Biggest Bust of All-Time
You can't have a failed NFL trades or biggest draft busts list without Ryan Leaf. In 1998, the question was Manning or Leaf? The Colts, of course, opted for the former, but the Chargers had the third pick in the '98 draft. GM Bobby Beathard traded that pick plus a first-rounder in 1999, plus Eric Metcalf and LB Patrick Sapp to Arizona to move up to No. 2.
The Chargers took Leaf, widely considered the biggest draft bust in league history. He started just 21 games in three seasons, had a horrible work ethic, was out of shape, and was simply awful. The Cardinals didn't do much with their haul from the deal. They did draft WR David Boston who led the NFL in receiving in 2001. They also drafted DE Andre Wadsworth in the first round in '98. He was another bust.