Phoenix Suns: Chances Of Winning The NBA 2022-23
April 17, 2023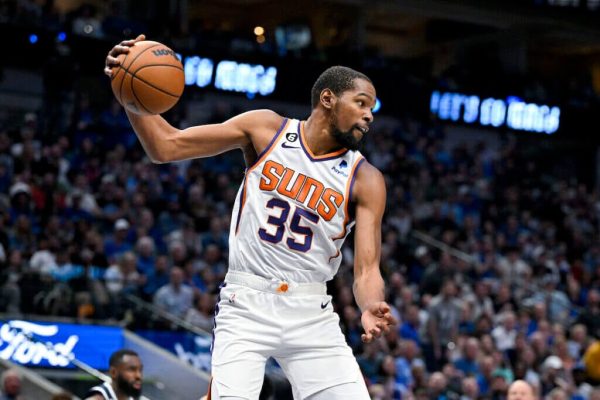 The Phoenix Suns have a great chance to win the NBA title this time, although they have finished fourth in the western conference of the league. Kevin Durant's trade has helped them a lot on the court and has taken them to the next gear, and every team should be scared to face them in this year's playoffs. They are facing the Los Angeles Clippers, and with home-court advantage, the fans will come in numbers to support them to become their extra man. 
Even though the Suns dropped game one to the Clips, there is still plenty of reason to think they can come back and win this series and go deep into the playoffs.
The addition of Kevin Durant and the fact that he has fitted like a glove into a team that already had a strong core of Chris Paul, Devin Booker, and Deandre Ayton is one of the main reasons why the Suns will win the NBA title. Now the Suns consist of 4 different players that can score a basket from any place and any angle whenever they want to. Since Kevin joined, he had played a minimal amount of eight-game, but in those eight games, they were undefeated. 
They also beat Denver Nuggets 119-115 in the regular season. The Suns have a massive chance to clinch the championship this season, and this star-studded squad, especially the above-mentioned players, will increase their options as they progress through the playoffs. They are in third for the bookies to win the title with 450+ odds; bookies are also backing Phoenix Suns to go all the way and win their first-ever NBA title after a lot of heartbreaks. 
Durant can change games within seconds, and this ability of his can change the fate of the Suns. He can lead the Suns to the title, there is no doubt about that, but basketball is a team game, and even Durant will need support from his teammates throughout what is expected to be an exceptional run to the title. Suns have reached the finals of the NBA three times in the past, in 1976, 1993, and 2021 and came up short in every one of them. 
The fourth time's the charm, and if the Suns can push through the playoffs and enter the finals, they will feel that this will be their title to lose, and they will not like to lose. They need to wake up the sleeping lion and win the championship this time. 
They need to take advantage of the fact that the western conference has been weak for a couple of decades; they can ease past this West Conference and enter the finals and then can face the Bucks, Celtics, or whoever comes from the Eastern Conference. It will then be about who has the desire and determination to win the NBA title. 
Lastly, the fans who have never seen Glory would finally like to see some; they want the Larry O'Brien NBA Championship Trophy in Phoenix more than anything. Now if the roster stays healthy, especially Kevin Durant, who has seen significantly less game time for the Phoenix through the season, there is no stopping them from winning the first-ever NBA trophy
Updated Odds
The Suns are favored -7.5 points in game two on our NBA Odds page. There are still very short odds at +450 to win the NBA Championship at top rated sportsbook BetUS.com