How Mikel Arteta Has Revolutionized Arsenal
April 27, 2023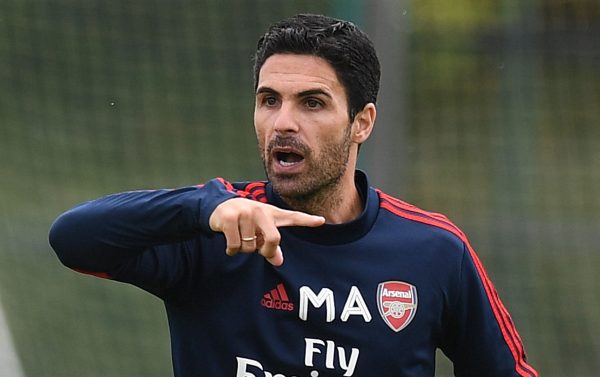 Taking over a club in shambles is never an easy job but Mikel Arteta has slowly but surely transformed Arsenal and proved that he deserved the rank. Since his appointment as manager in December 2019, he has brought many changes, both on and off the field. His plans and ideas weren't as fruitful in the beginning of his tenure but they seemed to have finally come around with the steady rise of Arsenal to the top of the table. After the mess Unai Emery had made of the club, Arteta was a light of hope for a flourishing season. His optimism had people anticipating a win after years, having last won the Premier League back in 2004.
Arteta introduced a more optimistic attitude to the club and wanted to create a comfortable environment for all the players. He believed that creating the right culture should be given importance so each and every player, from wherever they belonged, could work with an ambitious and determined mentality. He wanted to bring out everyone's best potential but for that he had to lay a strong base right in the beginning. 
He had a more organized style when it came to the squad's play and management. His most common formation 4-2-3-1 worked like a charm in the start but quickly lost spirit as players became too predictable with their moves. Even with continuous defeats the club remained dedicated and Arteta signed a deal for the next three years with Arsenal; surely, he was not leaving anytime soon.
His choice of players has proved to be beneficial for the team as he welcomed back Bukayo Saka who has scored the most goals on his own and went on to appear in all 38 Premier League games. 
Arteta was always willing to let go of great players such as Alexandre Lacazette. He saw this as a time to give other new players a chance whose skills could be better for the team. He also took the step of signing Gabriel Jesus who proved to be useful to the team with his expertise especially in the penalty area.  Oleksandr Zinchenko was also one of the new introductions who played a major role on the field as he settled into his new position. Arteta's hard work finally started to pay off when he changed the team's formation to 4-3-3, which seemed more steady and reliable.
Arsenal have come far from where they started but it has been a bumpy ride for sure. The club's current standing is the much anticipated result of Arteta's great work and ideas. He never did get on with a good start but his purpose and vision are now evident in the performance of Arsenal and their name at the top of the table. They have a solid foundation to ensure great performances in upcoming games. Being an Arsenal player himself, his love and passion for the club shows in his work. Mikel Arteta and his capabilities have us all dreaming of a title sooner or later.