Which NFL Teams Had the Best Draft in 2023?
May 1, 2023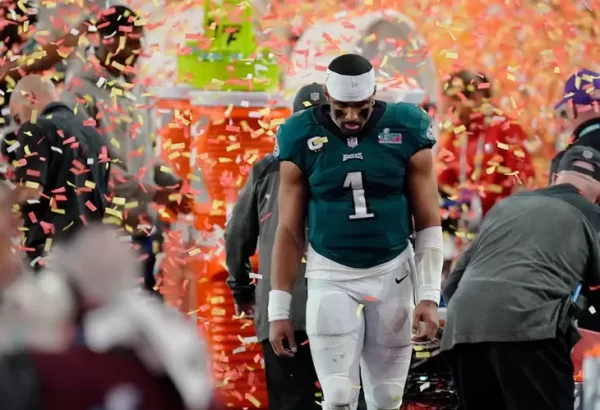 The 2023 NFL draft concluded this past weekend. There were some big Winners and big losers in the process. Draft picks are important for building a team, especially long-term. However, draft picks rarely make huge instant impacts on teams.
For teams that are already good and in the hunt for the Super Bowl, like the Philadelphia Eagles, a few great draft picks can be the difference. It can be what puts them over the top and gets them the Lombardi trophy.
Fly Eagles Fly
Speaking of the Philadelphia Eagles, many experts agree that they had the best draft class in the 2023 draft. And considering they just barely lost Super Bowl 57, these draft picks can really help them achieve a championship. They picked up line help with the addition of OL Tyler Sheen in the 2nd round. In round 1 they got DT Jalen Carter who is widely considered the best DT in the draft and should make an instant impact.  They Eagles are +800 odds at Betus.com
The New Steel Curtain?
Sticking with the state of Pennsylvania. The Pittsburgh Steelers are considered by many to have the top overall draft class of 2023. Sporting News rated the Pittsburgh Steelers at A+ for their draft efforts last week.
They drafted some great players like OT Broderick Jones, CB Joey Porter Jr. and DT Keeanu Benton. Time will tell if quarterback Kenny Pickett is the franchise quarterback in Pittsburgh but one thing is for sure the management has been busy getting him help. Those defensive players should be able to chip in right away. They are +5000 odds at Betus.com
Is Anthony Richardson the Real Deal?
The Indianapolis Colts are also considered to be a top team when it comes to the 2023 draft they are also rated A+ at Sporting News. Drafting players like quarterback Anthony Richardson, cornerback Julius Brent, and wide receiver Josh Downs, the Colts made some pretty aggressive moves. However, I'm not huge on quarterback Anthony Richardson. Personally, I think he may be one of those draft combine Darlings who put up freakish numbers that don't translate well to actual NFL play. We've seen them before. Time will tell. The Colts are +15000 odds at Betus.com
A Giant Leap for Mankind
Rated 4th on the list of best draft classes are the New York Giants. The Giants have been slowly building a good football team through the draft. With quarterback Daniel Jones finally playing up to his potential and Saquon Barkley able to stay healthy, the Giants made it to the playoffs last season. Fans are excited for the first time in years. Now they add players like cornerback Deonte Banks, Center John Schmitz, wide receiver Jalin Hyatt, and running back Eric Gray. Still the Giants are in the middle of the pack as far as Super Bowl Futures odds go. They are +4000 odds at Betus.com – There is value here as the Giants are playing good football. To see their entire draft class click here.