MLB Legacies: Tony Gwynn
May 4, 2023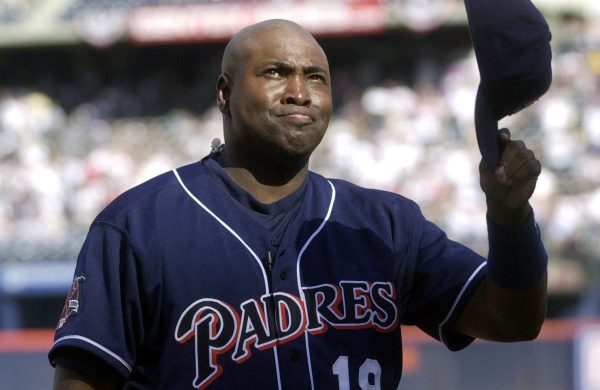 MLB has seen its fair share of legends in the game, however, players like Tony Gwynn had the power to shift the MLB betting odds. With a presence on the field that was enough to change a whole game, and an off-field presence to inspire his fans, we won't see anyone like him again. 
Well over 20 years ago, Tony Gwynn flared a first-inning single over the head of the Expos 2nd baseman Mordecai to become the 22nd remember of the 3,000-hit club. 
It was something of a classic Gwynn swing, but he tracked it perfectly, waiting to swing through the ball, and smacking it into the right-center field with the looping 1-handed finish he was known for. 
Of course, a lot has changed since he was in the MLB, and sadly in 2014, he passed away at a very young age, and while the sport has moved away from players like him, his influence is felt to this day, especially in performance and game preparation. 
So, what legacy did he leave behind? 
What We Know About His History 
Back in 1982, Gwynn made his big-league debut, this was back in the time of Whitey Herzog's Cardinals and the small-ball techniques such as spray hitting and speed. 
This was the perfect era for Gwynn, he entered at the right time. He quickly established himself as being one of the premier contact hitters, and posted himself an MLB top .351 average in the 1984 year, all while he stole away 33 bases. 
This instance was the first of 8 batting titles that he would end up winning throughout his career. 
However, even as the game shifted more towards power, he exemplified a unique type of batter. His value came from putting the ball into play and using the entire field to his advantage, instead of working the count and going for power. 
He finished in the top half of batters in walk rate in 5 of his 18 seasons with 150 appearances or more. 
He also led the majors in rate of contact on 10 occasions, and he never went below the 87th percentile in this either, he was always among those who were leading in the average balls in play batted. 
Trying To Carry On The Legacy 
Many players who tried to mold Gwynn would popularize the sport, and in 1998, his 2nd to last season as a regular player, 49 players hit over .300 or higher, with 18 hitting .320! 
However, in 2019 only 17 players were on pace to make .300. It does not mean that the league is down in defense though. The modern game incentives focus on walk and power instead of contact. 
In essence, Gwynn's playing style is less of a focus now, but it is still highly revered in the sport.
That being said, some more recent players have carried on his legacy and are making him proud. One of these would be Suzuki who hit .350 or higher in 4 seasons. 
However, he retired in 2019, and there are only 3 players in total who have a career hit similar to that of Gwynn in this century. 
Gwynn had much more in common with old baseball stars, with names like Pete Rose and Rod Carew coming to mind. He was more like the old stars than the modern player.
Today's players care more about sabermetric measures, like OPS, and less about batting average. Many modern players stated that they would gun for a .300 batting average and hit this if they wanted to, but baseball is an OPS game now. 
Baseball today is about driving the ball and getting on base, if it was more of an average game, many .300s would be hit, or at least that is the claim.
His Influence
While MLB at FanDuel is less popular than other sports, we believe that if it was still the game Gwynn played then perhaps it would be more popular. 
However, even though the game is not the same anymore, and Gwynn's influence on the field is not as potent as it once was, his influence off the field is much more potent than it used to be. 
One of the secrets to his success as a batter was something that is rather taken for granted now, watching videos. With an early slump in his career back in '83, he asked his wife to record footage of him broadcast when he hit. 
He would rewatch his game footage and go back to correct any errors he had made. Quickly he became legendary thanks to his obsession with analyzing his form and play style on video. 
It is even believed that Gwynn invested thousands into getting good equipment to help him and his fellow batters become better at what they did. In many ways, he accelerated the trend of video analysis in the sport, since which, it has become commonplace. 
Overall 
Tony Gwynn was a legendary player of the game, his batting practices are legendary and while a lot of what he practiced is not relevant to the game today, he still inspires new players, and changed the way players review their gameplay.