What made Kareem Abdul Jabbar so Great?
May 29, 2023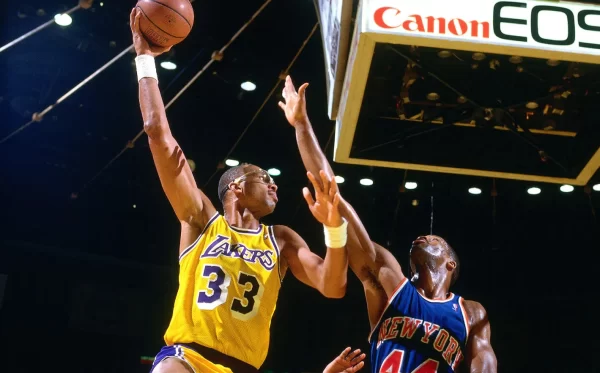 Kareem Abdul Jabbar is widely regarded as one of the greatest basketball players of all time. Kareem was born Ferdinand Lewis Alcindor Jr. on April 16, 1947. He has played for two teams throughout his career. He has played for the Milwaukee Bucks (1969-1975) and Los Angeles Lakers (1975-1989). Abdul Jabbar went to power memorial academy, the high school which is situated in Manhattan. There he became a significant player in school basketball and led his team to three consecutive championships. Then he went on to play college basketball at the University of California where under the magical coaching of John Wooden, he led his team to three consecutive NCAA championships. He was drafted into the NBA in 1969 due to his abilities.
Now let us shed some light on what makes Kareem Abdul Jabbar so good.
Professional Achievements:
He earned the Rookie of the Year award in the NBA season 1969-1970 and his great scoring ability, rebounding skills, and shot-blocking power established him as one of the league's premier players. Kareem is known for his signature shot "skyhook", which seems to be unstoppable because of his height and reach. Apart from basketball, he participated actively in civil and political activities as well. 
Successful Career and Accolades:
Kareem Abdul Jabbar led his team Milwaukee Bucks to their first and only NBA title in the 1970-1971 season. He was named as the MVP of the final that year. In total, he has won three MVP awards which justify his abilities. He was traded to Los Angeles Lakers in 1975 where he further pursued his career and led his team to win five NBA championships. He had the team support from greats like Magic Johnson playing with him. This era was known as the "ShowTime" era for the Lakers. One of his most significant achievements is becoming the all-time leading scorer of the NBA as he surpassed Wilt Chamberlain's record in 1984 and then finished his career with a remarkable 38,387 points. He also holds the record of winning the most MVP awards in NBA history.
Gameplay Tactics:
Many analysts and sportspeople have analyzed his gameplay tactics and have given significant points to prove why he has been so good and successful throughout his career. He had unique physical attributes. He was 7'2 in height which allowed him to score and defend effectively against his opponents. Moreover, his game IQ was remarkable too because he knew to read the game and make remarkable decisions on the pitch. His longevity is very impressive too as he has successfully participated in 20 seasons in the NBA. His fitness and injury prevention are worth mentioning.
These are the major factors that have led to the major success of Kareem Abdul Jabbar in his basketball career as throughout his career he showed great worth ethic, teamwork, leadership, and good physical fitness. His records and prolific career have solidified his status as a true legend of the sport.
Other Greatness
If these athletic achievements weren't enough, its important to know that he also starred in Hollywood movies like "Airplane" & "Game of Death" opposite of Bruce Lee. His size and athleticism made him perfect for the latter role.