Analyzing the Top 5 Preseason NCAAF Teams and Their Championship Odds
June 6, 2023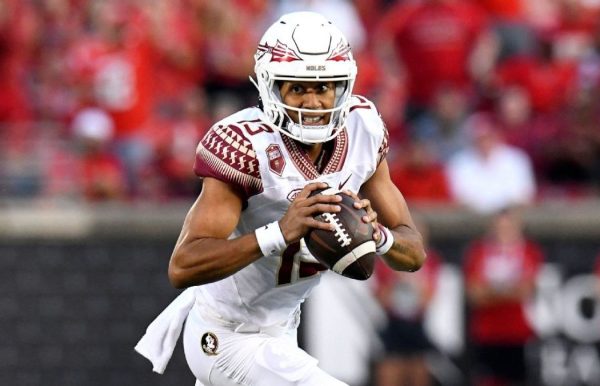 ESPN released their latest preseason top 25 this month. Let's take a look at how their top 5 stack up against the sportsbook top 5. You can bet that the top five ranked teams as well as their odds will move around a little bit before the season kicks off.
Georgia Bulldogs
The Georgia Bulldogs have won the National Championship two years in a row and look to be new dominant force in college football  after years of dominance by conference foe Alabama. You can that it drives Saban crazy that there is a new sheriff in town and that they are also in the SEC.
It's reload year for Georgia football team that has lost over a dozen of its star players including it's star Quarterback Stetson Bennett. Nonetheless ESPN has the Georgia Bulldogs ranked number one in the preseason poll. The Bulldogs are returning six offensive players starters 7 defensive starters. Former Georgia quarterback Mike Bobo takes over at play calling again this season. The offensive line looks to be a spot of pride for the Bulldogs. They also have experienced and very talented linebackers, Edge rushers and secondary players. The Bulldogs are also the number one favorites to win it all again this season +275 at sportsbetting.ag
Michigan Wolverines
2023 looks to be another huge year for Jim Harbaugh and his Michigan Wolverines. Last season they made the final four playoffs before getting upset by TCU. They went 13 and 1 overall and 9-0 in the Big 10. The Wolverines return six offensive starters and seven defensive starters. Is this the season that Harbaugh is able to get Michigan their first championship since 1997? Time will tell.
There are a handful of transfer players which look to strengthen and already very talented football team. Players transferring in from Stanford, Arizona State, Nebraska, and even Coastal Carolina will sure up any weaknesses the Wolverines may've add. The Wolverines are actually number four on the odds list at sportsbetting.ag. They are +900 on the money line.
Florida State Seminoles
Some folks may be surprised to see Florida State back near the top after almost a decade of less than Stellar play. But seeing is believing. Quarterback Jordan Travis is a legitimate Heisman Trophy candidate as Florida State returns eight offensive starters and eight defensive starters. The Seminoles went 10 and 3 overall last season and five and three in the ACC. Odds wise they are number eight on the list to win it all at sportsbetting.ag. The Seminoles are +1800 odds.
USC Trojans
It's no secret that head coach Lincoln Riley brought with him his most talented players from Oklahoma before last season started. Now with another season of fresh recruits the Trojans look to be that much better. They finished 11 and 3 overall and 8 and 1 in the Pac-12 last season. USC returns six offensive starters and eight defensive starters. Heisman Trophy winner Caleb Williams is back and looking forward to completing his legacy by winning a national championship.
Kliff Kingsbury has been brought in as an offensive analyst from the Arizona Cardinals. There have been a number of key transfers to USC by players that want to get in on the action. Bear Alexander from Georgia, Anthony Lucas from Texas A&M and Kyon Barrs from Arizona will look to improve the Trojans talent level. USC is actually number five on the odds list at +1400.
Ohio State Buckeyes
The Buckeyes are great every year. But they are usually just a little short of being good enough to win it all. Rising quarterback Kyle McCord is now the main signal color as CJ Stroud was drafted in the first round earlier this year. Ohio State is loaded with talent, you can be certain of that. They have several first round NFL talent-level players. The Buckeyes are returning seven starters on offense and five on defense. Their only weakness may be in the secondary which suffers from a lack of depth. Betting-wise Ohio state is number three overall at +800.