Colts Player Found to Have Bet on Colts Games
June 6, 2023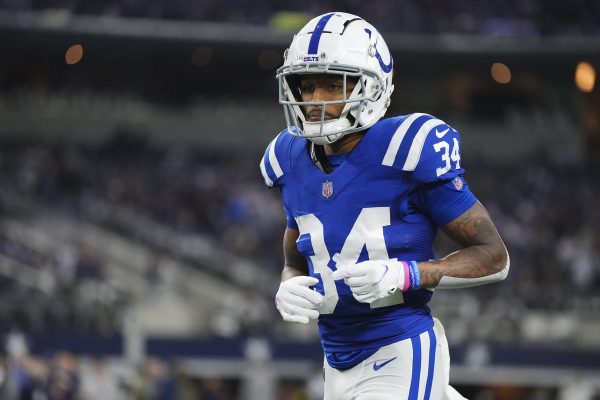 With sports betting and becoming a normal and accepted activity in the United States we are going to see more and more athletes violate the anti-gambling rules of their sport. This doesn't mean that sports betting is bad or evil. It simply means that the opportunity for athletes to make this mistake is much more prominent.
We are all aware of the Pete Rose baseball betting scandal from several decades ago. Even more recently there was the case of the NBA referee who was betting on basketball and Falcons wide receiver Calvin Ridley also bet on football and was suspended. These are probably the tip of the iceberg.
The base of the iceberg has gotten a lot bigger since sports betting was legalized half a decade ago. Recently, we were made aware that Indianapolis Colts cornerback Isaiah Rogers was the NFL player in question in regards to a recent gambling Scandal. Apparently Rodgers not only bet on NFL games but bet on games featuring his own team.
"We are aware of the NFL's investigation and will have no further comment at this time," a statement from the Colts reads.
It is being reported that the player bet on hundreds of games and it is not clear if he was betting for or against the Indianapolis Colts. He placed his bets last and this year with an unspecified sportsbook. The player recently posted an apology on his social media that reads:
"Addressing the current reports, I want to take full responsibility for my actions, Rodgers wrote. "I know I have made mistakes and I am willing to do whatever it takes to repair the situations. The last thing I ever wanted to do was to be a distraction to the Colts organization, my coaches, and my teammates.
"I've let people down that I care about. I made an error in judgment and I am going to work hard to make sure that those mistakes are rectified through this process. It's an honor to play in the NFL and I have never taken that lightly. I am very sorry for all of this."
Apparently Rodgers' bets were small in nature. He bet in the $25 to $50 range.  Those small bets may cost Rodgers a fortune. He is in the final year of a 4-year $5.3 million contract. You can pretty much count on him being suspended for this entire season. His player stats aren't flashy but he was a solid and reliable backup and special teams player. He most definitely would have been re-signed by the Colts or signed by another NFL team for a decent sized contract.  His future now remains in limbo.