What Made Hakeem Olajuwon So Good?
June 16, 2023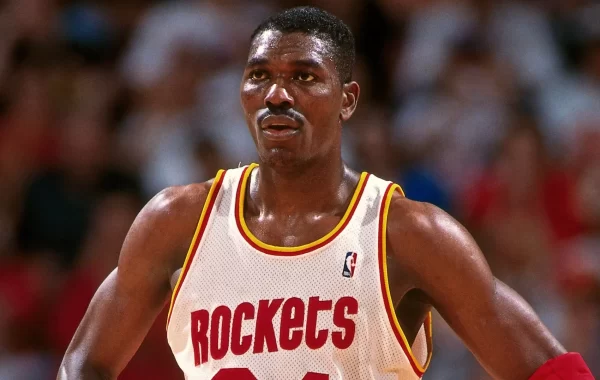 Hakeem Abdul Olajuwon is a former Houston Rockets center, who also played for Toronto Raptors for one season. He was born on January 21, 1963  in Lagos Nigeria. Later he moved to the United States and became Nigerian-American. In high school, he played as a goalkeeper in soccer and did not play basketball until he was fifteen years old. He loved basketball when he started playing it and he migrated from Nigeria to the U.S. to join the University of Houston to play for the Cougars. 
Olajuwon did not get much playing time at first because he was behind the best center of that time, Moses Malone. When he later returned, he got the nickname "The Dream". He became a regular starter and led Houston to two consecutive NCAA championship games. In 1983 he won the NCAA Tournament Most Outstanding Player award and in 1984 he declared himself early for the NBA draft and was drafted by the Houston Rockets first overall. 
Initial Career
His rookie season was very successful as he finished second in the Rookie of the Year award behind the great Michael Jordan. In his second professional season, he helped the Rockets in reaching the finals where they went up against the Boston Celtics and lost in six games. As the years were passing, Olajuwon kept improving his game and was becoming one of the best centers in the game. 
First NBA title
In 1994 his first title came as Houston defeated the Knicks in seven games. It was Houston's first championship since 1961 and Olajuwon had a big part in getting it. Houston was down 3-2 in the series and in game 6 they were leading by two points. The Knicks had the ball in the final seconds and their John Starks shot the ball which would have won the Knicks the title, but Olajuwon blocked it. In game 7, he also had an amazing performance to get Houston the title. He racked up all the awards that year, Finals MVP, Regular season MVP and DPOY award. 
Second title
The next year, Houston found themselves in the finals again after defeating the San Antonio Spurs in the conf. finals. David Robinson, that year's MVP, was outplayed by Olajuwon. The finals were against the Orlando Magic who had Shaq at that time. The Rockets dominated and swept them. Olajuwon scored thirty-plus points in every game and was better than Shaq in every aspect. This performance earned him a second NBA Finals MVP award. 
Raptors and Retirement
Olajuwon continued playing for the Rockets and cementing his legacy until 2001. After the 2000-2001 season, he was traded to Toronto Raptors where he played for one season. This would be his last professional season and he decided to retire in 2002. Later Houston retired his number thirty-four jersey.
Conclusion
Hakeem's determination, grit and "never say die" attitude is what made him such a warrior in the NBA. He had two NBA championships and series MVP's to show for all of his hard work. The city of Houston will forever remember "The Dream" as one of its best and most beloved players. He played 17 seasons in Houston was named an all-star 12 times.