Advantages and Disadvantages of Using Crypto to Bet on Sports
June 19, 2023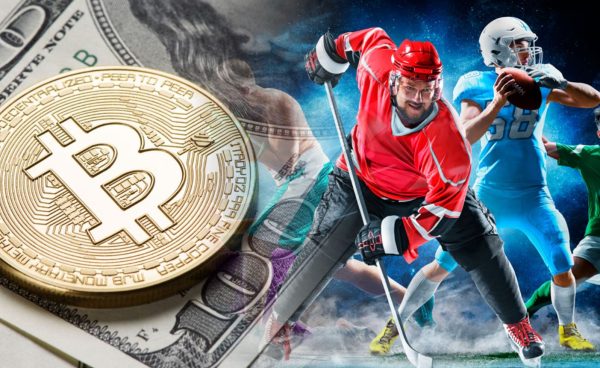 When it comes to betting online we are talking about an activity that is nearly 30 years old now. We have seen many payment options come and go over the decades. Many of the original options are still available today such as debit and credit card. Outside of the United States you still have companies like Neteller operating in the space.
For the better part of the last decade the number one optimal way to deposit and withdraw money from an online Sportsbook has been by using cryptocurrency. There are many advantages to using this method to transfer money back and forth. There are some disadvantages however. We have listed those below:
1.  Once it's sent it's gone –  being an unregulated form of currency, crypto has little in the way of being able to rake back a payment. If you send your crypto to the wrong address or a scam Sportsbook then you could be SOL. However, if you accidently send to an address which doesn't exist, the funds will get kicked back to you.
2. Volatility in Value –  here is a perfect scenario to explain this point:  you deposit five grand in your sportsbook at the beginning of the playoffs. You basically break even during this stretch of time and are ready to withdraw your funds. However, all of the cryptocurrencies have increased 25% in value in the two months since you deposited it. Had you left your money in crypto and not gambled it you would have gained 25% of your value. This is just one example of the many ways that a constantly changing value can affect your mentality when betting on sports using cryptocurrency.
See Sportsbooks Which Accept Bitcoin
Other Crypto Options
There are stablecoins which are pegged to the US dollar. Lately that has not been the greatest thing in the world as the dollar has lost a lot of its value in the last several years. But, you know that when you deposit a grand and a few months later withdrawal a grand it's basically worth the same amount.
Cryptocurrency stable coins are as follows:
1. USDT (Tether)
2. USDC (USD Coin)
3. TUSD (TrueUSD)
4.  BNB (BinanceUSD)
Sportsbooks which currently accept stablecoin deposits:
Sportsbetting.ag (USDT, USDC, BNB)
BetAnySports.eu (USDT, USDC, BNB)
BetOnline.ag (USDT, USDC, BNB)
It is usually fairly easy to swap out your BTC for a stablecoin and almost any exchange.
You can purchase stablecoin with cash or credit card as well.
Advantages of Depositing with Crytpo:
More anonymous than Credit Card
Secure: if you are sending to a trusted book and got the right address it will 100% get there and you can track the progress
No BS credit card road-blocks
Bonuses are usually better than other options – For example: BetOnline.ag offers 100% bonus for first time depositors using crypto.