College World Series News
June 20, 2023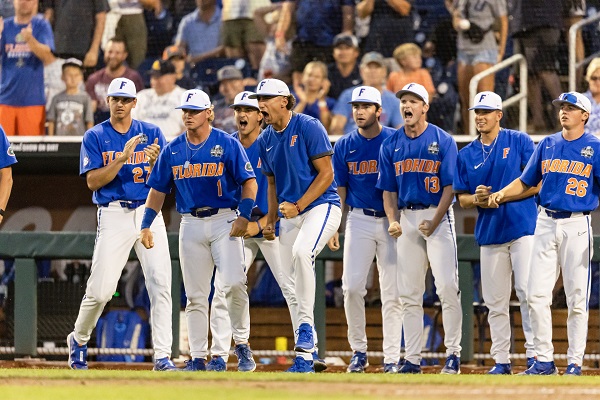 The 2023 College World Series is well underway at its usual venue of Omaha. Eight teams advanced with a chance to win the title, crowned by June 26th (latest date). 
There are usually some smaller teams that advance to Nebraska. That wasn't the case here. 
Here is a look at what's taken place to date at the College World Series, and what to expect.
The Bounced Teams
There's still six teams with a chance to get it done, but two teams are done already.
The Virginia Cavaliers were the first team sent packing, having lost their first two games. Virginia suffered a 4-3 loss to TCU Sunday in Game 5 of the competition.
Virginia shouldn't have been in that position. It had a lead late in against the Florida Gators,  but questionable managerial decisions came back to bite the Wahoos. They fell, 6-5. 
Stanford was the second ousted squad. It suffered a second loss of the tournament Monday evening. Stanford lost to Wake Forest to get its tournament started, and then the Cardinal lost, 6-4, to Tennessee to end it. 
Tuesday's Elimination Games
This isn't a single-elimination tourney, though there are a pair of Tuesday elimination games. 
TCU (-160) opposes Oral Roberts, while Tennessee Volunteers draws LSU (-130), game times at 2 P.M. and 7 P.M. (ET). The Horned Frogs and Tigers are favored, as per NCAA baseball odds.  
Florida, Wake "Leading"
The two teams sitting at 2-0 so far in the tournament are the Florida Gators and Wake Forest Demon Deacons. They wait until Wednesday to resume, both in terrific shape to reach the final round. It's the Demon Deacons, in their first appearance since 1955, as odds-on (-110) favorites to win it all, as per College World Series odds.
Florida is set to face the winner of TCU-Oral Roberts, while Wake is awaiting the victor of Tennessee-LSU. That game comes complete with plenty of hype, as those SEC rivals that don't always get along.
Florida is the biggest obstacle in front of Wake Forest, though still plenty of other games before the final series. 
That final is set to begin June 24th. There will be three consecutive days of games (if necessary) to determine the champion.