UFC Fight Night Preview – Entire Card Preview
June 22, 2023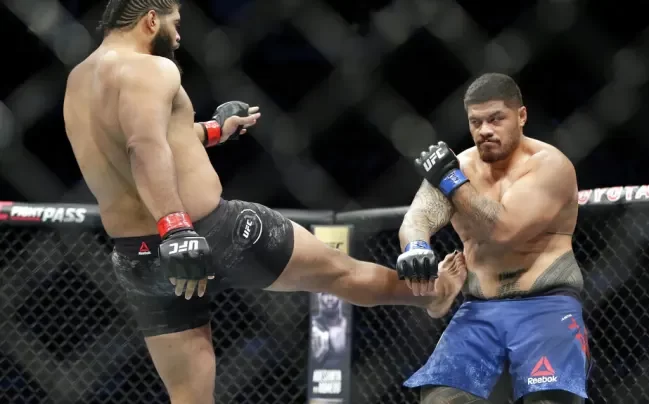 There's another UFC Fight Night on the schedule, but not in Las Vegas and not at night. VyStar Veterans Memorial Arena in Jacksonville, Florida, is the host Saturday afternoon, with a pretty loaded card set to take place. 
Both the preliminaries and main card have some intriguing battles.
Here is a look at some of the biggest fights on tap. 
Emmett vs. Topuria
The UFC always seems to put together terrific pairings each Fight Night. That will be the case once again Saturday afternoon, with a huge featherweight battle between Josh Emmett and Ilia Topuria. 
Emmett had a chance to claim the interim featherweight title, but lost earlier in 2023. The veteran has posted an 18-3 record during his long UFC career, but is actually the betting underdog in this bout. 
Topuria comes into this fight without a loss in UFC action This is the first time he's in a featured fight on a program. He is extremely aggressive, which is why he's favored.  
It will be interesting to see if/how the veteran Emmett is able to fend off Topuria. It won't matter in the end. Bet on Ilia Topuria to win the main event in Florida.
There are many wagers associated with Emmett/Topuria, according to UFC prop odds.
Ribas vs. Barber
The Saturday penultimate fight will be a flyweight battle between Amanda Ribas and Maycee Barber. This will just be three rounds, but there should be plenty of action in this bout. 
Ribas is the more experienced fighter here, someone who has previous big-time wins on  her resume. Ribas will have to keep herself out of bad spots. 
Barber is an ascending name in the division, and a win here could catapult her career. Barber will be on the offensive against Ribas. That's costing her in the end, however.
Bet on Ribas to hold off Barber to get this victory. 
Lane vs. Tafa
It's still fun to watch the heavyweights slug it out. Though not the best in this division, Austen Lane and Justin Tafa have had their fair share of success at times. 
Lane, a former NFL player, is the slight underdog. Tafa hasn't had a ton of experience in the Octagon, but always with the potential to end it.  
This fight is going to result in a knockout. and we're taking Lane as the play.
If you're a contrarian, there's a 66-1 (+6600) payday on a draw, as per UFC odds.
Magny vs. Rowe
As was previously mentioned, there are some great prelim fights on the card, including one that deserves a mention. Veteran Neil Magny and young Phil Rowe, the latter a native of Florida who should have a big crowd on hand.
There's no one in the history of UFC with more welterweight wins in their career than Magny, and he is the betting favorite in this one. Rowe has looked impressive to begin his career, and he should get a boost fighting in front of family and friends. 
With a long reach part of each fighter's arsenal, this fight figures to go the distance. It's tempting to take the 'dog, but our endorsement goes to Magny.