What are the Top Five Soccer Leagues?
June 24, 2023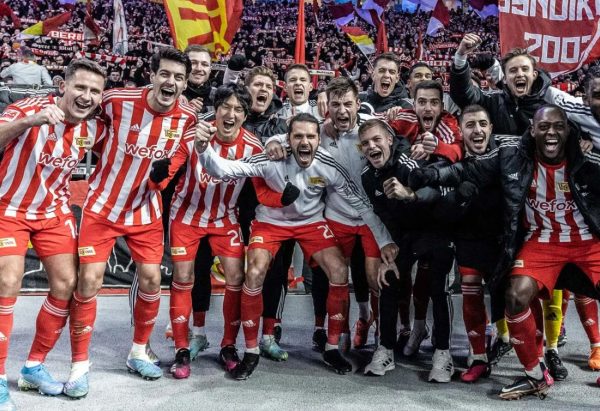 Another exciting football season has come to an end. Now, let's look at Europe's top five leagues this season. 
LaLiga 
Starting with Spain's La Liga, FC Barcelona won the League thanks to their fantastic defense, conceding only twenty goals throughout the campaign. As many can say, this was a redemption season for Barca, although they did not do well in Europe.
Real Madrid finished second and were ten points behind Barcelona. They dropped points where they should not have, and that resulted in scoring seventy-eight points only. Atletico Madrid and Real Sociedad joined them to complete the top four. Sevilla will also play in the Champions League next season, despite finishing twelfth, as they won the Europa League over Mourinho's Roma. Villareal and Real Betis will be in the Europa League, whereas Osasuna will compete in the Conference League. The teams who are going down are Valladolid, Espanyol, and Elche. 
Premier League
It is the same old story in England: Manchester City won the Premier League for the seventh time. They were dominant in every field, scoring the most goals and conceding the least. Halland broke the record for most Premier League goals in a season, while De Bruyne had the most assists. 
It is devastating for Arsenal not to be able to win the League after being at the top for so many days, but in the next season, they look like a force to be reckoned with, especially if they can make a couple of good signings this summer. Manchester United and Newcastle United finished in the third and fourth positions, respectively. After the Saudi takeover, Newcastle have strengthened their squad and can challenge for the League title soon.
Next season we will see Liverpool in the Europa League as they dropped down to the fifth position, and Brighton will also join them. Aston Villa will be playing in the Conference League. 
The big shock of the season was that Leicester City got relegated. Leeds and Southampton joined them to complete the bottom three. 
Bundesliga 
In Germany, Bayern won their eleventh Bundesliga in a row, but this time, it was not in a dominant fashion; instead, it was a slip-up from Dortmund. On the final day, Dortmund needed to win against a mid-table team, but they failed.
Leipzig and Union Berlin will join them in the Champions League, while Freiburg and Leverkusen will play in the Europa League. Last season's Europa League winner Frankfurt, finished seventh, so they will be in Conference League.  Stuttgart finished in the relegation playoff spot, while Schalke and Hertha Berlin were relegated.
Serie A
Serie A has been the most exciting League in the past few years, as it has produced four different champions in the last four seasons. This time the winner was Napoli, and they had the best points-to-match ratio in the top five Leagues. Napoli was unstoppable this season in the Serie A. 
Lazio was the runners-up and was sixteen points behind Napoli. The two Milan clubs completed the top four, while Atalanta and Roma will be in the Europa League. 
The season for Juventus was very up-and-down as they got a fifteen-point deduction which got removed; however, later, they had a ten-point deduction, and due to this, they finished seventh in the Conference League spot. 
Spezia, Cremonese and Sampdoria were relegated to Serie B. 
Ligue 1
PSG won the Ligue 1 in France, as it was clearly expected. Lens finished Runners-Up by just one point. Marseille, Rennes, and Lille will also compete in Europe next season. 
This season four teams were relegated: Auxerre, Ajaccio, Troyes, and Angers, because from the following season, Ligue 1 will be reduced to eighteen teams.