Public Rooting for Musk Over Zuck in Potential Fight
June 26, 2023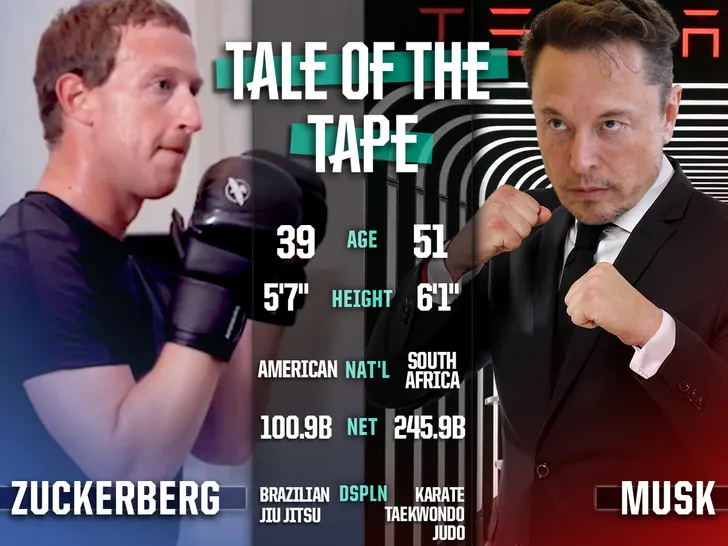 Last week we reported on the brewing potential fight between tech mega-CEO's Elon Musk and Mark Zuckerberg. It all started when Musk commented on Zuckerberg's post. Since then it looks like this thing may actually happen.
Odd have Zuckerberg listed at -160 favorite to win which would put Musk at +130 give or take. Even though Musk is a larger man than Zuckerberg, the Zuck has actually been competing in real fight tournaments recently and has even won some.
Information was recently gathered by BetOnline.ag as to which fighter each state would pull for. Here is what they found:
Only 14 states are supporting Zuckerberg. He apparently doesn't have the backing of California, the state where he has his massive Facebook HQ.
Sone other odds are available for this match up.
Fight Ends With
Judges Decision -200
Knockout/Tap out +250
Fight will be broadcast
Twitter/Facebook JV     -300
ESPN                            +400
NBC                              +1000
FOX                              +1400
ABC                              +2000
Disney+                        +2000
Netflix                          +2500
Google/YouTube           +3300
ZEE                               +3300
CCTV (China)                 +5000