NFL Hands Out Suspensions for Players Gambling on Games
June 30, 2023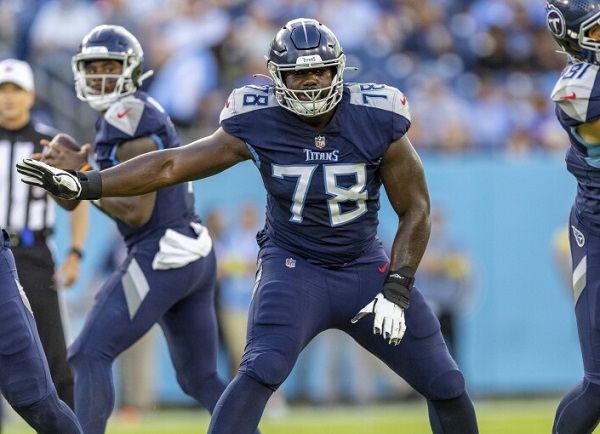 When sports betting was legalized and accepted nationwide many Americans thought to themselves "it's about time" because you know "land of the free" and all. But most us also understand that there has to be solid regulation regarding this activity. The bettors need to be protected from scams and the games themselves need to be free of influence. This last point is exactly why sports leagues have very strict "no sports gambling" rules in place for players and team staff. The fact that games can be affected by the players can destroy the integrity of the entire enterprise.
The NFL has just suspended three players who have been caught betting on sports. The Colts players are to be suspended for all of 2023 at the very least. Four players in all have been suspended for alleged betting on games this past season. Three of the players are Indianapolis Colts: Cornerback Isaiah Rodgers, defensive end Rashod Berry, and free agent defensive tackle Demetrius Taylor. The fourth players is Tennessee Titans offensive tackle Nicholas Petit-Frere, who bet on non-football related sports.
As a result of the scandal, the Indianapolis Colts have announced that they have waived Rodgers and Berry. "We have made the following roster moves as a consequence of the determination that these players violated the league's gambling policy," Colts general manager Chris Ballard said in a release. "The integrity of the game is of the utmost importance. As an organization we will continue to educate our players, coaches, and staff on the policies in place and the significant consequences that may occur with violations."
Isaiah Rodgers recently posted:
"I know I have made mistakes and I am willing to do whatever it takes to repair the situation. The last thing I ever wanted to do was to be a distraction to the Colts organization, my coaches, and my teammates. I've let people down that I care about.
"I made an error in judgment and I am going to work hard to make sure that those mistakes are rectified through this process. It's an honor to play in the NFL and I have never taken that lightly. I am very sorry for all of this."
This certainly won't be the last suspension handed down for sports betting. Betting on sports is an exciting and competitive activity. Players are exactly the type of people who adrenaline, excitement and competition appeal to most. And the temptation is right there in the palm of their hand everyday. Sports betting apps and websites are just a few taps away on anyone's smart phone. The temptation for the four was so great that they were willing to risk millions of dollars just to throw a few lousy bets down. Rodgers, it was recently revealed, bet $1000 on a Colts prop.
Sportsbooks fully support the leagues in their efforts to keep the games as clean as possible. It wouldn't surprise us if the sportsbooks themselves keep an eye out for players names when reviewing new signups.