Perfect Game vs. 4-HR Game
July 3, 2023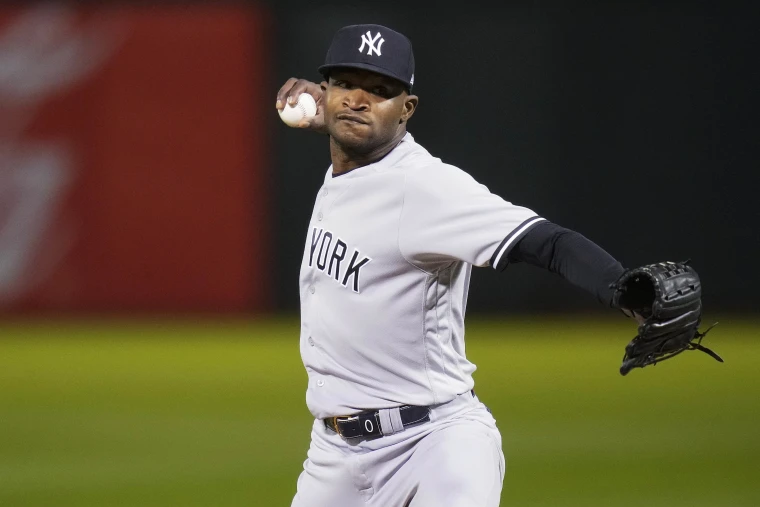 Domingo Germán pitched MLB's 24th perfect game last week as the New York Yankees beat the Oakland A's 11-0. Germán threw 99 pitches and struck out nine to enter an elite club. Only 24 pitchers have done it and Germain was the first since 2012 when Felix Hernandez accomplished the feat for Seattle. See Domingo Germán's stats here
In a game with a history dating back over 154 years, for something to happen just 24 times definitely puts it in the rare category. Another rare feat in baseball is the four-home run game by a single player. Here, we compare the two.
Perfect Game Stats
What we know now as the National League began in 1876, the first year of professional baseball. Since then, there have been more than 237,000 games played in MLB history. That equates to four million innings pitched. 
Through all those innings and all those games played, the perfect game – 27 up, 27 down – has occurred just 24 times. That's 0.01 percent of the time. Once every 10,000 or so games a perfect game occurs. Interestingly, a person has a 1 in 15,000 chance of being struck by lightning.
Germain's perfect game was the first in 11 MLB seasons. What's notable is that Hernandez was not the only pitcher to throw a complete perfect game in 2012. There were actually three that season.
Giants P Matt Cain struck out 14 Astros on the way to a 10-0 win and a perfect game. Cain was a three-time MLB All-Star who wound up with a 104-118 career record. 
Philip Humber also accomplished the feat in April of 2012. Pitching for the White Sox, Humber struck out nine and needed only 96 pitches to toss his perfect game against Seattle. After the perfect game, Humber gave up 20 runs in his next three starts and finished 5-5 that season. He retired from baseball in 2016 with a career 15-23 record and a 5.31 ERA.
Cain's 125 pitches are the most thrown in a perfect game. Addie Joss, who threw his perfect game for the Cleveland Naps in 1908, threw the fewest pitches in a perfect game – 74.
The Yankees have thrown the most perfect games with four. Sixteen right-handers have achieved the feat compared to eight lefties. The only postseason perfect game was pitched by Don Larsen of the Yankees in Game 5 of the World Series against the Brooklyn Dodgers.
The 4-HR Game
Perfect games are extremely rare in MLB history. However, one statistical feat is even rarer – hitting four home runs in a single game. Most hitters at the top of a lineup will bat four times in a given game. That means they have to homer in virtually every single at-bat.
The 4-HR game has only been achieved 18 times in MLB history. The last time it was done was in 2017 by J.D. Martinez when he was with the Arizona Diamondbacks. Martinez ripped four homers, drove in six runs, and the D-Backs beat the Los Angeles Dodgers 13-0 that day. Ironically, Martinez now plays for Los Angeles.
Four homers in a game has happened twice in 2017. Scooter Gennett hit four dingers for Cincinnati in a 13-1 win over St. Louis. Gennett is also in the MLB record books for hitting his 20th home run and pitching an inning in the same game. The only other player to do that was Babe Ruth. 
In 2012, Josh Hamilton hit four home runs for the Texas Rangers in a 10-3 win over Baltimore. It gave Hamilton 200 career home runs and it marked the only time in MLB history that the two rarest achievements in baseball – a perfect game and a 4-HR game – occurred in the same season. See list of players to hit 4 HR in one game