It's Never Too Early to Buy Some Football Squares
July 7, 2023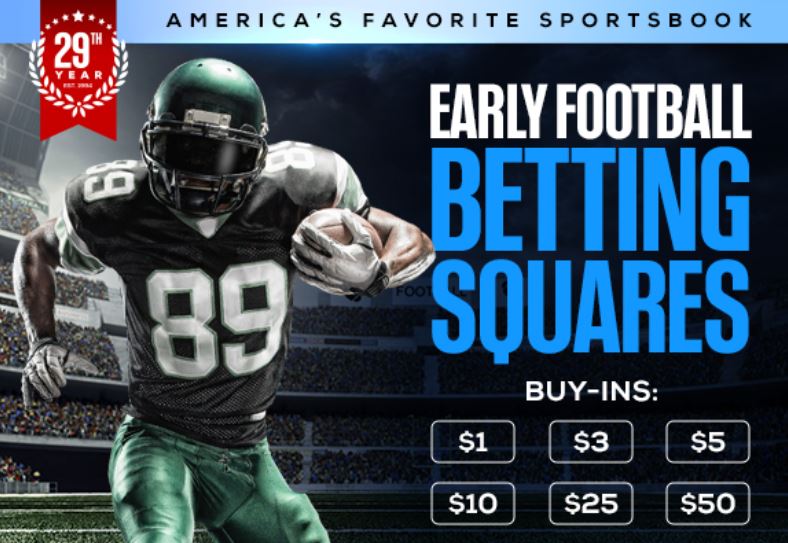 Any adult who has been in the workplace more than a year has seen their office Super Bowl squares contest. You buy a square for $10 (or how much ever) and depending on what the score is at the end of each quarter, you win or you don't. The concept arose as a way to make Super Bowl parties and boring office jobs more exciting. I have seen them for at least the last 20 years and they probably go back even further than that.
One sportsbook in particular has taken the fun of Super Bowl squares and incorporated it into their contests section. BetUS.com offers squares on basically any NFL game and that includes pre-season. In fact, the firsts contest is for The Browns vs Jets pre-season game which takes place in just over three weeks from now. You can choose the pool based on the amount you want to pay per square. Available are $5, $10, $25, $50 & $100 squares.
Where to Find
Log into your BetUS Account.
In the top menu hover over "more".
Click "Contests".
Under "Featured Contests" you will see "Betting Squares".
That's it! Squares are live and available now for NFL games.