NFL Odds Don't Change Despite Major Injuries
July 27, 2023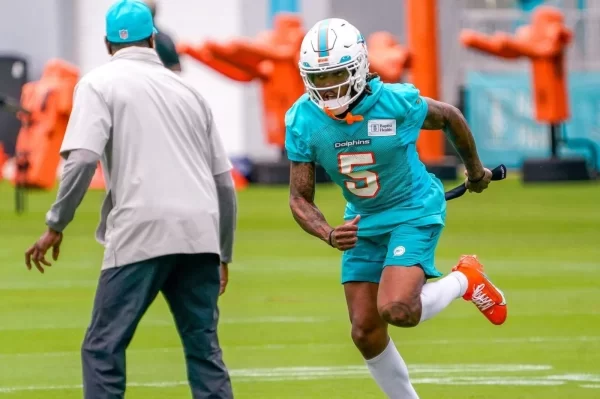 Camp has already started for NFL football teams and with physical activity comes injury of various types. The most serious injury reported today was that of CB Jalen Ramsey, the off-season pick up for the Miami Dolphins. Ramsey injured his knee in practice today and it is not looking good.
Jalen Ramsey Update
The cornerback injured his knew and will require surgery. The silver lining is that the ACL is intact and will not need a full repair. He is expected to be out of action for 6-8 weeks at the point.
The Miami Dolphins Super Bowl odds have not budged even with the significant injury. They are still sitting at +2200 at BetOnline.ag – exactly where they were before the injury.
Joe Burrow Injury
All-Pro QB Joe Burrow was carted off the field today for what appears to be a calf injury. Chances are the injury is a strain and should see him back in action in 10 days or less. That is the current prognosis from industry insiders.
The Bengals Super Bowl odds have also not changed. BetUS.com still has the Bengals listed at +1000 odds to win it all this season.
If you recall, Burrow has a serious injury just two seasons ago and was out for a significant amount of time. Bengals fans and players naturally were very concerned when they saw their franchise QB carted off the field.