2023 Philadelphia Eagles Season Preview
July 29, 2023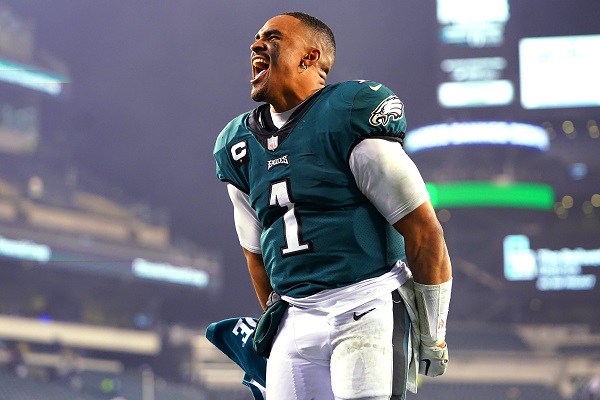 The Philadelphia Eagles did nothing but exceed everyone's expectations in every way in the previous season. From start to finish, they were the best in every aspect whether it be offense or defense. The team staggered a bit when Jordan Davis and Jalen Hurts faced injuries but overall every player can be seen at his best. A 14-3 regular season record, ranking third in offensive yards and first in passing yards, they did it all. No one seemed to have faith in their playoff run but making it to the Super Bowl was enough to prove them wrong. The game had their name written all over it until halftime but they couldn't emerge victorious. Such a nerve wrecking ending, although ended with a narrow defeat for the Eagles, did not make them give up but ignited a new spirit for the upcoming season to win the next Super Bowl.
Talking about the offseason, the Eagles will have to make quite a few tough decisions considering coaching departures and salary limitations. Having to say goodbye to both offensive and defensive coordinators was difficult. New coordinators bring new ideas and talent but some may not reach that mark which is why it is important that Nick Sirianni stay on top of the ebbs and flows. He needs to keep his players prepared and on top of their game at all costs.
Plenty of changes were to be made to the roster in the offseason to ensure a smooth and successful journey in the upcoming season. After his injury, Jalen Hurts has to prove that he is tough and able to not only make it to the Super Bowl, but win one as well. Quarterback Gardner Minshew left the team, leaving space to sign Marcus Mariota. Wide receiver Zach Pascal also has plans to sign a new deal and the team replaced him with Olamide Zaccheaus. The addition of Tyler Steen is also a good move for the team's offense. Heading towards the upcoming season, the Philadelphia Eagles are aiming to improve even more. 
It happens more than often that after so much success the team takes a step back but that is not at all the case of the Eagles. Expectations are high again and that's how the team wants it. They want to continue putting the same effort irrespective of the changes the roster. The spirit is the same and so is the potential. They have done it before and they have it in them to do it once again. Fans cannot wait to witness what the team is able to accomplish and the new heights they reach in the upcoming season. Let's see if they have what it takes to finally win a much deserved title to their name.
Philadelphia Eagles Betting Odds
– odds from BetOnline.ag
Super Bowl +700
NFC Champs +290
Division Champs -125