First NFL Coach to Be Fired 2023 Odds
August 2, 2023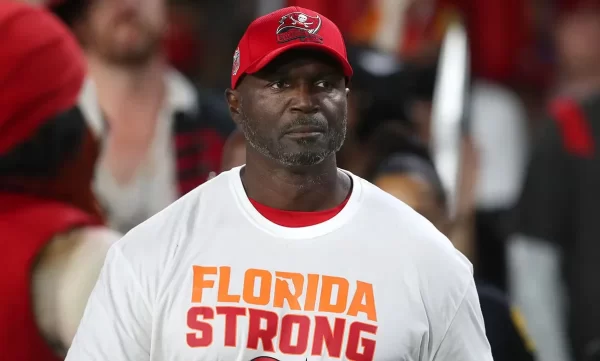 All 32 NFL teams are now in training camp taking care of preparations for the upcoming 2023 season. It all kicks off with the annual NFL Thursday Kickoff on Sept. 7 when the defending Super Bowl champion Kansas City Chiefs host the Detroit Lions at Arrowhead Stadium. The Chiefs are -7 points at BetOnline.ag
A year ago, five NFL teams fired their head coach. One of those, Carolina, decided to move on quickly firing Matt Rhule after the Panthers were 1-4 at the end of Week 5. It's rare that an NFL coach gets fired during the first month of the season, but it has happened. We'll take a look at that as well as which coaches might be shown the door at some point this season.
First Month Firings
Since 2000, there have only been four NFL head coaches to get the ax before the end of September. In 2008, two were let go. Scott Linehan had taken over the then-St. Louis Rams and went 8-8 and 3-13 in his first two seasons. After an 0-4 start, Linehan was out the door.
The Raiders, then in Oakland, followed suit when they cut loose a young Lane Kiffin. Oakland had started the season 1-3 and there were some serious questions about Kiffin's decision making. With a 15-0 lead over the Chargers, Kiffin called for K Sebastian Janikowski. That wasn't such a big deal as Janikowski was one of the all-time great kickers in NFL history. The issue was that the attempt was from 76 yards away!
The other two first-month firings were Dennis Allen, who started 0-4 with the Raiders in 2014 and Bill O'Brien, who Houston let go in 2020 after an equally dismal 0-4 start. While not likely to happen in 2023, there is always a possibility.
Count Them Out
While the NFL is clearly in favor of instant gratification, there are a number of head coaches that are nowhere getting fired in 2023. Even if they fail miserably, guys like the Chiefs' Andy Reid and the 49ers Kyle Shanahan aren't going anywhere.
Add in Pittsburgh's Mike Tomlin, who has never had a losing season in 16 years as the Steelers head coach. The list continues with teams like Philadelphia (Nick Sirianni), Buffalo (Sean McDermott), Zac Taylor (Cincinnati), and the GOAT, Bill Belichick (New England). 
There are also five new head coaches in 2023. If they can show any sense of improvement, they can probably avoid what happened to Nathaniel Hackett last year in Denver. Hackett was a first-year head coach, but he was fired after starting the season 4-11. Most new guys will get a year to start the rebuilding process, but they do have to show something. Hackett did not.
The Favorite
You can almost see it now. After starting 1-5 or 2-6, Jerry Jones tells Mike McCarthy to beat it. McCarthy is listed at the top of the betting board at +500 at BetUS to be the first NFL coach fired in 2023. It's not too much of a stretch to think that a coach who has had back-to-back 12-5 playoff seasons could be fired before the end of October.
Dallas opens the season at the New York Giants (DAL -3.5 at sportsbetting.ag), who were one of three NFC East teams to make the playoffs. Then, the Cowboys face the new-look New York Jets and QB Aaron Rodgers. After traveling to Arizona, Dallas faces New England and the 49ers and Chargers both on the road. A poor start puts Dallas with a losing record going into a bye in Week 7. 
The Contenders
Four more coaches are given better than +1000 odds to get axed in 2023. Could any one of the four be first? Todd Bowles inherited a Tampa Bay team that went 13-4 in 2021. He did win another NFC South Division title in his first season, but did it with an 8-9 record. Tom Brady retired, but the saving grace is that the division is still the weakest in the NFL. Bowles is given +600 odds to be fired first at Bovada Sportsbook.
Washington's Ron Rivera seems to be on this list every year. He made the playoffs in his first season but has yet to have a winning record. He'll have to navigate this season with either Sam Howell or Jacoby Brissett at quarterback. The early schedule features some winnable games though.
Rivera is given +700 odds to be fired first, which is the same odds given to the Raiders Josh McDaniels. He went 6-11 in his first season and is now 17-28 as an NFL head coach. McDaniels' fate rests on how well QB Jimmy Garoppolo does this season. In McDaniels other NFL head coaching stint, he was let go by the Broncos after starting 3-9 in 2010.
The other coach listed at better than +1000 odds to be fired in 2023 is Allen, the same guy who was fired by the Raiders back in 2014. Allen took over in New Orleans last year and went 7-10. It was the second straight season the Saints missed the playoffs after making the previous four postseasons.