2023 Detroit Lions Season Preview and Betting Odds
August 3, 2023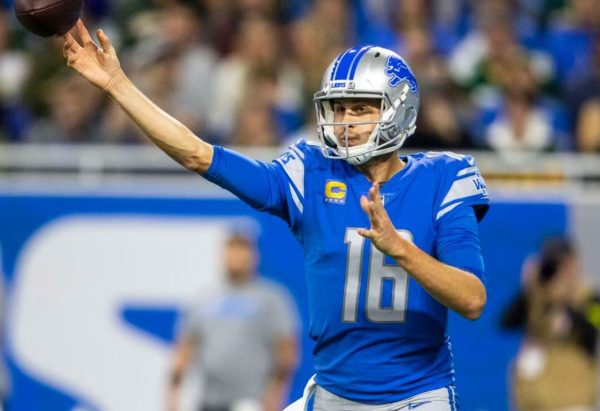 The Detroit Lions ended last season with a much better record than expected. They were one of the most interesting teams to watch.  After starting it off with a miserable 1-6 record, they were written-off as a basement dweller team. But, surprisingly, they went on to win eight games out of ten, almost making it to the playoffs proving that they were capable enough. They were able to do so despite having to trade T.J. Hockenson midway through the season. Ranking 5th in points but just 28th in points allowed, they were able to win a few close games and throughout all of them their offense had been the most impressive aspect. This showed that with a little more improvement they have what it takes to possibly make the playoffs
The Lions' offseason was all about stability which is why they chose to not make many rash changes. The coaching staff will return mostly unchanged with more former players on it than on any other. However, the roster experienced a few dramatic changes, mainly concerned with key players on offense. They did not need many changes but with their aim to bring in talent they moved key players and new needs emerged. 
The Lions took the offseason pretty seriously for the roster. They traded away Jeff Okudah and D'Andre Swift, both great players with promising progress. They let some good contacts expire including Jamaal Williams hoping to replace them with better players. They were able to add David Montgomery and Marvin Jones which may prove to be a good step for the team. 
They also grabbed Hendon Hooker as a backup and potential future star at quarterback in the draft. Looking at the standard of changes on the roster, they decided to upgrade their secondary as well. They added Cameron Sutton & C.J. Gardner Johnson in free agency which might prove fruitful in the future. Looking at the great investments this offseason, the team may have the most interesting and talented rosters in the league.
With the upcoming season fast approaching, rankings have the Detroit Lions placed at 15th overall which is better than last year. This ranking is only possible because of the decent record they ended last season with. If they can build on last year and with major improvements on all parts of the field, especially back end and defense, they could be tough competition. The Lions will enter the next season with one of the better offensive rosters in the NFL. They have great potential and this potential has provided a new sense of purpose, possibly enough to make the playoffs. The Lions may not have had a great end in 2022 but it will surely be the reason why they may have a better season in 2023 and why they are actually favored to win their division. 
Detroit Lions 2023 Odds List
–by SportsBetting.ag
Super Bowl +2500
NFC Conference +1000
NFC North +140