2023 Minnesota Vikings Preview and Super Bowl Odds
August 8, 2023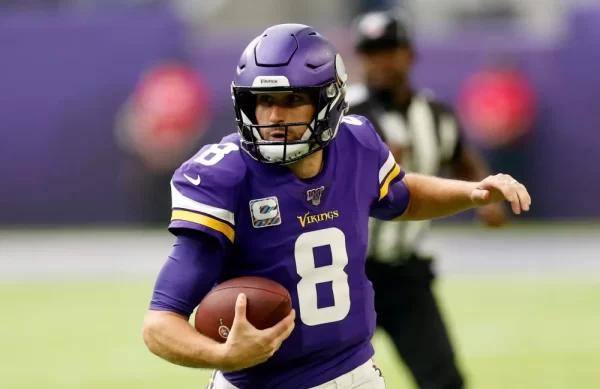 The Minnesota Vikings did what no one expected. They exceeded expectations in every way this past season. Nonstop wins and in very close games had everyone on the edge of their seats. They managed to make it to the playoffs with quite a record of 14-3 but the postseason was nowhere near what they thought were capable of accomplishing. The Vikes bowed out in the first round of the playoffs. They finished 8th in the NFL in points scored but 29th in points allowed. 
Their defense remained disappointing throughout the season. They may have lost in the end but their one of a kind run was exactly what they needed to get their spirits high for 2023-24. 
The team has remained mostly the same for several years now except for the changes they made in the coaching staff prior to the 2022 season. Their offseason usually does not consist of dramatic changes so it rarely ever is center of attention. Head coach Kevin O' Connell had brought in the great quarterback Kirk Cousins to turn the game around for the Vikings several years ago and it appears to finally be paying off. 
However, he is yet to show the world what he can do. This is why the team refused to look into an extension for him. Instead, they paid attention to catering more immediate demands. They also wanted to look into potential trades this offseason. Apart from that their roster was pretty much the same as the past season except for letting go of a few older players.
The Vikings had a number of players leave this offseason including wide receiver Adam Thielen and linebacker Eric Kendricks, both of which apparently have already peaked.
After losing a few players, they had to make great picks during the 2023 draft and they did so by selecting cornerback Mekhi Blackmon. Their first round pick Jordan Addison will certainly be an exciting one for the offense. Fans are eager to see how these changes will prove fruitful in the future.
As the upcoming season draws closer, rankings have the Minnesota Vikings at 17th in the NFL which is not as bad keeping in mind their usually average performance. The roster is full of talent and looks powerful on paper but on field they don't perform as well as they should. The question is if the roster is talented enough to make the Vikings playoff contenders again.
If the changes are indeed as valuable as they hope, then there is a huge chance that the team may make the playoffs again. This might be their chance to make the comeback they so desperately need before it all falls apart.
Minnesota Vikings 2023-24 Betting Odds
– Odds by BetUS.com
NFC North +275
NFC Champs +1600
Super Bowl 58 Champs +4500
Total Wins Over/under 8.5