2023 Buffalo Bills Season Preview and Betting Odds
August 10, 2023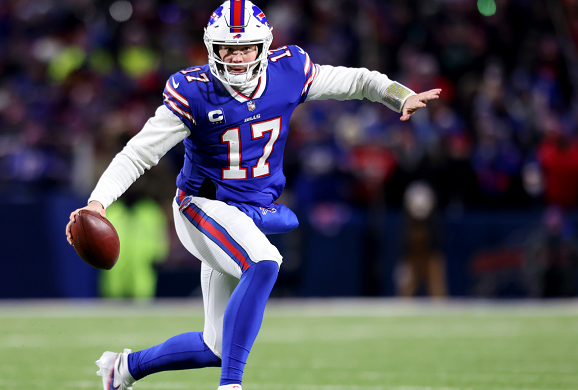 The Bills were on a roll, winning most of their regular season games, until they lost a few and had their game against the Cincinnati Bengals canceled after Damar Hamlin was injured severely. Their three losses did a lot more damage than expected. Their season ended with a playoff loss against Bengals which was disappointing to say the least, allowing two early touchdowns led them to a brutal 27-10 loss. 
They are very competitive and the fact that they have been AFC contenders in all four previous seasons says a lot about them, but in one way or another they have always fallen short at some point keeping them from a Super Bowl win. 
As for this offseason, they were looking to fix their weaknesses with necessary changes and adjustments. The roster didn't need many huge changes. They did have to pay attention to upgrading their interior offensive line. Buffalo made the good decision of adding four guards including Connor McGovern and David Edwards, who already have a lot of experience in this area. 
The Bills were also hoping for a skilled player to take over in the slot and they were lucky enough to get Dalton Kincaid in the first round. For their defense, they picked Poona Ford who will be a good fit on the field beside DaQuan Jones. Keeping in mind that their defensive coordinator Leslie Frasier is stepping away from the team for a year, Head Coach Sean McDermott needs to be extra careful while taking care of the defense. They also hope to have Von Miller back on the team for the upcoming season after his recovery.
The Bills ended up losing Tremaine Edmunds this year who signed a four-year deal with the Chicago Bears. They also lost backup Quarterback Case Keenum to the Houston Texans. That brought the Bills back into the quarterback market yet again. Luckily, they were able to get a few good draft picks including Linebacker Dorian Williams, pick from round 3 and 91st overall, and Wide receiver Justin Shorter, pick from round 5 and 150th overall in the 2023 NFL draft. Other signings for the upcoming season include Jordan Poyer and Taylor Rapp for safety. It is indeed a roster full of remarkable talent.
For the upcoming season, rankings have the Buffalo Bills standing at fourth place and Bills fans are hopeful they are able to exceed these expectations. They have a pretty tough schedule laid out before them. For the fans, regular season wins aren't that exciting or important. What they care about is a Super Bowl win and that is exactly what they expect of the team this time around. Fans are eagerly waiting to witness a one of a kind roster on the field and what they are capable of achieving. The Bills are 0-4 in Super Bowl appearances, can they finally win the big one?
2023 Bills Betting Futures
— from BETUS
AFC East Champs +125
AFC Conf. Champs +450
Super Bowl Champs +900
Total Wins Over-Under 10.5