2023 SF 49ers Season Preview and Betting Odds
August 11, 2023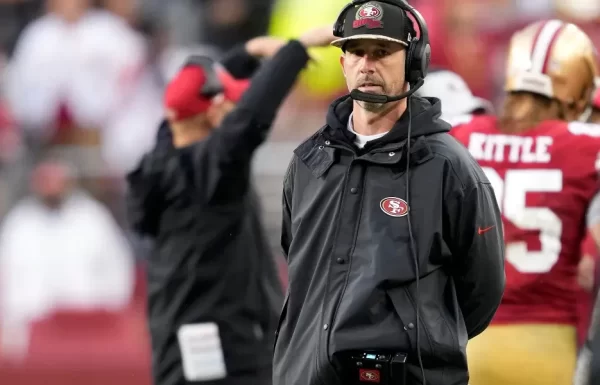 The San Francisco 49ers did an amazing job last season. They started off with a win and they kept coming one after the other for most of the season. Ten consecutive wins for the 49ers had their fans' hopes quite high. Both their offense and defense seemed undefeatable until their quarterbacks faced severe injuries and the rest of the team couldn't compensate for it. 
It all went downhill for them from there. Clearly, head coach Kyle Shanahan wasn't prepared for these kinds of circumstances. And who could be really? But this year he is prepared. Fans are hoping he has the team back at their best for the upcoming season.
Taking a look at their offseason, there were a few major changes in the roster. They lost five players to free agency. The good news was that they moved on from quarterback Jimmy Garoppolo, which they wanted to do for a long time now considering he remained injured for the most part. The team also couldn't afford to re-sign Charles Omenihu and with his recent arrest for domestic violence they were better off not bringing him back. 
As tough as the loss may have been, they made the best decision of signing one of the best defensive interior players, standing at third, Javon Hargrave. He definitely has the talent and skill to try and make up for the losses at defense.
For the 2023 NFL draft, they started off without a first or second round pick. They took the decision of picking a kicker in just the third round which is not usually what teams go for. However, it might've benefited them a little as Jake Moody is one of the best of his kind, in fact he won the Lou Groza Award in 2022 for being the nation's top kicker. Safety Ji'Ayir Brown was another round three pick and so was tight end Cameron Latu. Fans have mixed feelings about all that has happened this offseason.
Another thing that has everyone waiting is the battle between quarterbacks Trey Lance, Sam Darnold and Brock Purdy. There were speculations that Lance would be traded off but he still remains and Purdy may not be ready to play when the next season starts, so this might be Darnold's time to shine. But only time will tell what the team has planned for them. Nevertheless, all three of them are very valuable to the team.
The team also lost not only defensive coordinator DeMeco Ryans but also offensive assistant Bobby Slowik, both to the Houston Texans.  With the upcoming season drawing closer, the San Francisco 49ers stand quite high in most rankings. However, recent changes and adjustments have created a little uncertainty that the team must clear in the next season. Keeping in mind their past experiences, their top priority should be keeping their players healthy. They are one of the top teams of the NFL and they need to keep it that way. Fans are eager to see what the team has planned for the football world.
Our take is that they will have a QB controversy brewing by week 4 and that is usually not good for a football team. I would stay away from betting any of these futures personally, but you do you. These online sportsbook odds are way too high for a team expecting to start a second year QB out of nowhere that will probably get the job over the much-hyped pick from last year. It might be a mess.
2023 49ers Betting Futures Odds
— odds from SportsBetting.ag
Division Champs -180
Conference Champs +350
Super Bowl Champs +800