2023 Green Bay Packers Season Preview and Betting Odds
August 12, 2023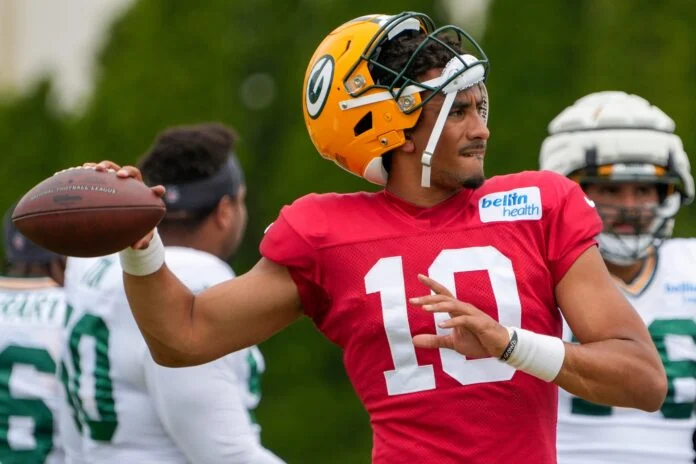 The Green Bay Packers, as we all are well aware, have had a great winning record in the past with four Super Bowl titles to their name. However, their past seasons have been nothing but a dissapointment. The 2022 season started out with a loss in the opening week followed by a few wins. Although they struggled they somehow managed to make it to week 13 against the Chicago Bears. But once again, it was not enough and they finished just third in the division.
This was not the worst news for the team as they did accomplish to do this much for the first time since 2018, but more was expected. This season could've been the one where they finally turned things around but missed all opportunities to do so. Going at this rate, the team's future looks just as dull as their recent past and fans are hoping that will change in the upcoming season.
Personnel Change
The Packers did not have a very dramatic offseason apart from the departure of Aaron Rodgers. He was the one who won the title for them back in 2011 and as great as he was, his days with the Packers had to  come to an end. He was traded off to the New York Jets which helped the Packers in many ways. They were able to get an extension for Quarterback Jordan Love, which they needed.
They also wanted to improve their offense a little more. The defense and coaching staff were mostly the same as last year. There weren't many drastic changes, but the small ones were enough to make an impact on the roster.
Mason Crosby's contract with the team expired and he said goodbye to the Packers. Others who had to leave due to expiring contracts were Adrian Amos and Dean Lowry. Talking about the 2023 NFL draft, Jayden Reed was a round 2 pick and Dontayvion Wicks was a round 5 pick, both a great fit for the team at wide receiver.
The first round pick by the team was Linebacker Lukas Van Ness, who went 13th overall. His addition has been much hyped. Another quarterback for the team, Danny Etling was also signed to play for the upcoming season. Malik Heath was also signed on. As it is quite clear, the roster is full of all different kinds of talent this year.
In the upcoming season, their performance is very much dependent on how well Jordan Love performs. As good as the roster is, only time will tell what kind of a performance they are capable of. The whole team was average at best last year and changes were needed. Fans are waiting eagerly to see what is in store for the Green Bay Packers this time around.
2023 Green Bay Packers Odds
— by BetUS
Division +400
NFC +2500
Super Bowl +6000