2023 New England Patriots Season Preview and Betting Odds
August 13, 2023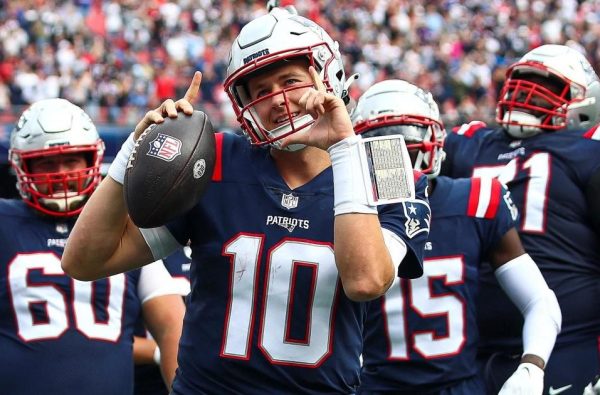 The New England Patriots had quite the terrible experience in the 2022 season. They had returned with almost the same team they had in the season before that but still weren't able to play as well as they needed to. Their defense was pretty good and it might have got them to the playoffs but couldn't make up for the offense, which was in shambles. 
Quarterback Mac Jones, with the Patriots for his second season, also did not deliver. His performance was so disappointing at some points that even his backup Bailey Zappe seemed like a better option. Individually, a few players did shine, one of which was Rhamondre Stevenson. He had an average of 5.0 yards per carry this past season. At defense, Matt Judon played extraordinarily among all players. 
The team's lack of chemistry was visible which is why they weren't able to play up to their potential. As they entered the offseason, the hiring of Bill O' Brien made the news. Obviously, the plan was to add a few familiar names to the roster by resigning many in-house free agents. They started off well with the trade of Jonnu Smith and got tight end Mike Gesicki, who signed a one-year deal with the Patriots and will be joining Hunter Henry.
Another great addition was wide receiver JuJu Smith-Schuster. These were about it for signed free agents. They followed this same disappointing pattern in the 2023 NFL draft as well. Day one was a success with the selection of cornerback Christian Gonzalez but no interesting players were selected after that. Keion White, an edge player, and safety Marte Mapu were their second and third picks respectively but again, not a huge upgrade. 
The offseason was their opportunity to improve things for the team but they did not take much advantage of it. The team lost a few players this time around. One of them was wide receiver Jakobi Meyers who agreed to a three-year deal with the Las Vegas Raiders. They were also not willing to invest further in Damien Harris who they ultimately lost to the Buffalo Bills. The unrestricted free agent Nelson Agholor also signed a contract with the Baltimore Ravens and said goodbye to the Patriots. The bad news is that the team didn't build as much as they lost which might make things difficult and that is reflected in the odds below.
As the upcoming season is fast approaching, rankings have the New England Patriots standing at No.20 odds overall to win the Super Bowl. A few additions this year like Gonzalez may help the team but their supporting cast is not up to the mark. They need to realize that they no longer have Tom Brady to rely on. The 2023 season will be another chance for the Patriots to turn the game around. Our take is that they may just surprise some folks this year and win some games they will be expected to lose. But they will not win any of the three championships mentioned below. However, they may be able to pull off 8 or 9 wins miraculously so we think the Over 7.5 wins is of interest. 
2023 New England Patriots Futures Odds
by EveryGame.eu
AFC East +800
AFC Conference +3300
Super Bowl +6000
Total Wins 7.5