2023 Baltimore Ravens Preview and Super Bowl Odds
August 20, 2023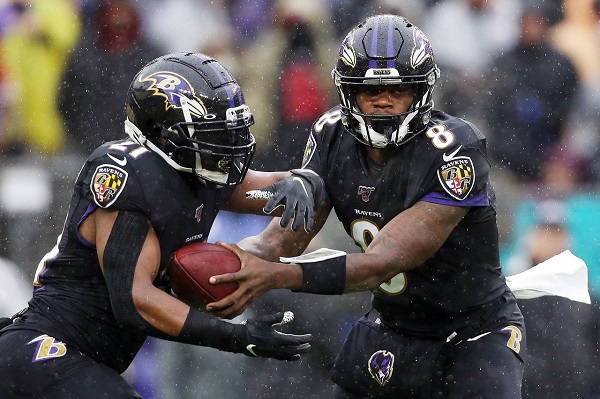 Re-signing Lamar Jackson was a smart move for the upcoming season, but ensuring his position was an even more brilliant move. There will be no newcomer QB's in the team in free agency, which shows what the team management truly desires; strengthening Jackson's abilities. They have added two wide receivers – both seasoned, both with quite a lot of starting experience. With these two, Raven' expect a return on their investment. The other wide receiver pick was Zay Jones, a first-round pick. Also, look out for Odell Beckham Jr., another Baltimore receiver who might steal all the spotlight for himself for being so exceptionally talented. 
The rest of the investments went to defense. They had a remarkable defense unit that would not let the opposition score easily. New additions to this unit include Trenton Simpson and Tavius Robinson. Even though Peters, Drake, and Houston have played crucial roles for Baltimore, the team still needs to sign them for 2023. However, if anyone of these three would make it to the team, it would be Houston, as he would work as a rotational pass rusher.
The retirement of the offensive coordinator is a massive change for the Ravens' coaching staff. Greg Roman was a mastermind, the one who helped set the stage for Jackson's skills. He made them stand out with a vicious rushing attack. He is succeeded by Todd Monken. Now things might change with high-volume passing and more spread concepts.
Jackson, their quarterback, suffered an injury late in the season. They secured 2nd position in the division, standing with a 10-7. They lost to the Bengals with a defensive touchdown in a nail-biter of a game, but if Jackson had been there, the result would have most likely been different.
This Season's Potential
The defensive game plan could get more creative this year with Chuck Clark gone. Kyle Hamilton replaces Clark, who is much more versatile, which would help the defense coordinator, Mike Macdonald, a lot in field placement. It does seem like the Ravens' are one man short, as you can never have enough good backup options. They could do with adding another pass-rusher to their defensive team, adding depth to pass rushing, and would give Macdonald more to work with.
Dalton Miller's Post-Draft Power Rankings show the Ravens in Tier 2 at number 10. A team that could very possibly make it to the playoffs. Expectations are definitely high with Jackson on board and a transformed roster. However, there are concerns regarding Jackson's health, as a lot would depend on that for their playoff campaign. 
According to Miller, things could have been better for the Ravens, but then they re-signed Lamar Jackson, who will be the highest-paid quarterback in NFL history. Also, if he is fit and focused, he is the most fearsome player, be it on any football field. The franchise's investment in strengthening the offense could possibly lead to Baltimore's revival.
2023 Baltimore Ravens Odds
AFC North Champs +220
AFC Champs +900
Super Bowl Champs +1600
Total Wins (over-under) 10.5
Under -135
Over +115