2023 Denver Broncos Season Preview and Odds
August 22, 2023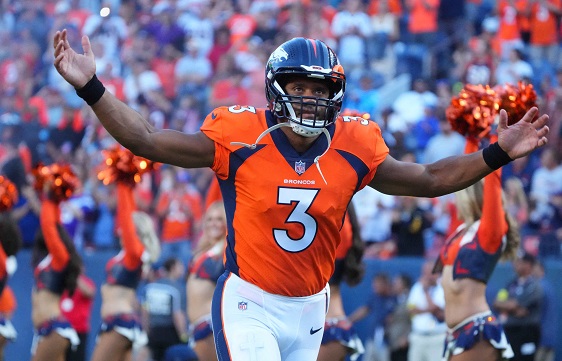 A lot of expectations were attached to the Broncos' campaign. However, they did not live up to them. AFC West was anticipated to be a competitive group. It turns out having a star quarterback on board is not enough as the issues remained, which led to the appointment of an interim Head Coach, Jerry Rosburg – to replace Nathaniel Hackett. 
The Walton-Penner Group, owners of the Broncos, believe in Russell Wilson. They have also hired Sean Payton as Head Coach. This is all in an effort to produce their much-anticipated offensive prowess. If things go their way this year, Denver could live up to expectations from last year, but nevertheless, the Broncos will still have to do a lot to become the favorites again. 
As soon as they got Payton aboard, there were forecasts made – he would fix everything that went wrong with Wilson the previous season with his offensive skills, which may very well happen. Moreover, the fundamentals of the team are unchanged, relying on Wilson and Payton to take the team to contention level after fixing the offense issues. 
For defense, they are not solely dependent on Pat Surtain II. However, he could play a key role in their success. Some of the established players, such as Brandon McManus, were let go, and Dre'Mont Jones went into free agency. Despite these changes, the Broncos' roster turnover was not that much – at least not as much as other teams.
Previous Season's Results
With only five wins but twelve losses, the Broncos' were positioned at the bottom of the AFC West. However, under Rosburg, they lost a close game against the Kansas City Chiefs by 27-24. This was the game where Wilson looked rejuvenated and back at his best. This shows how Rosburg taking charge did the team well, and even though Wilson got back late in the season, this could mean that his Pro Bowl form will be back in time for the upcoming season. 
According to points scored, they were 32nd, and in expected points generated per play, 27th. Whereas, defensively, they were in 14th position in points allowed and in expected points conceded per play, stood at 9th. In the last four weeks of the season, the Denver Broncos were 21st in EPA per play on offense and 29th in EPA per play on defense. They did win a game in Week 3 from San Francisco with an 11-10 score, but the one in Week 18 was possibly their best win of the season, 31-28. 
The 2023 Preview
The team stands 24th in Power Rankings. The new coach is undoubtedly an expert tactician but his impact on Wilson is relatively unknown. Also is Wilson's own game, for that matter. To add fuel to the fire, the absence of defense coordinator Ejiro Ever could land the team in defensive issues as their strategy highly comprises defensive measures. 
Nevertheless, they have Surtain at the helm. Things might go awry offensively, too, as they need an elite receiver. Only a successful Payton/Wilson relationship can turn things around for the offense, and so, taking all of this into account, it is hard to root for the Broncos in the upcoming season. 
2023 Broncos Betting Odds
by BetUS.com
Division Champs +550
Conference Champs +2200
Super Bowl Champs +6000
Total Season Wins Over-Under 8.5
Prediction
I think Russ will be back on track in '23 and the team will improve overall. They will get the minimum 9 wins it takes to go over the 8.5 over-under.