2023 LA Chargers Season Preview and Super Bowl Odds
September 2, 2023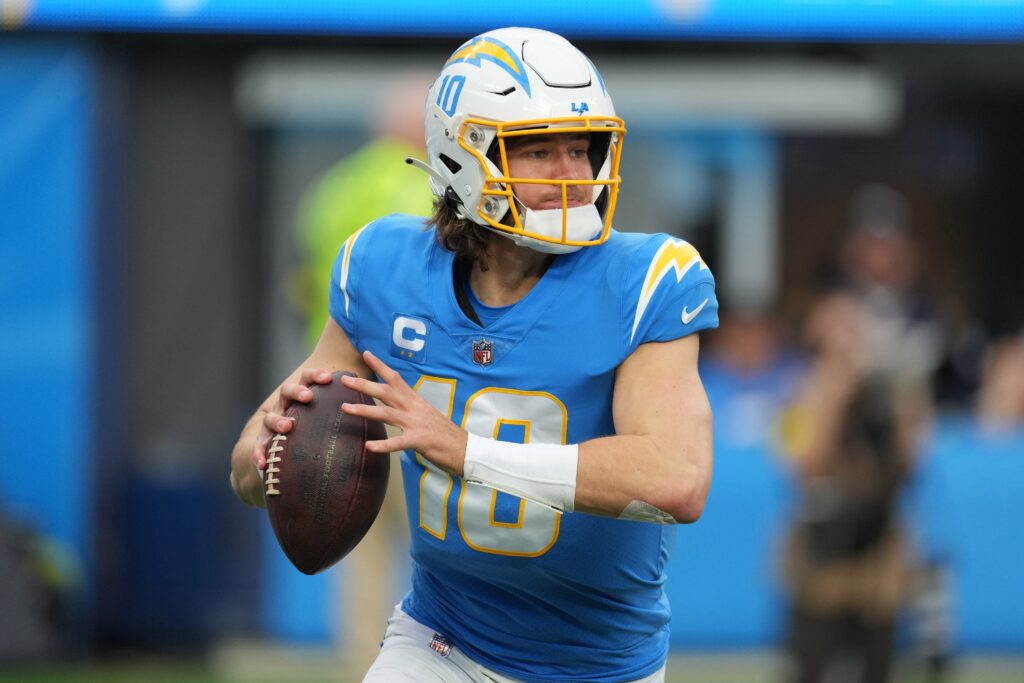 People had predicted the Los Angeles Chargers to be one of the popular Super Bowl as they headed towards the 2022 season but it didn't go as well as they anticipated. By the end of Week 14 they had a 6-6 record and were in a good position. To make it better not only did they defeat the Miami Dolphins in Week 14 they also went on to win four straight games. They were all set for the playoffs. It was their horrible collapse in the Wild Card game against the Jacksonville Jaguars that ended their run for the year. Mike Williams had suffered a back injury prior to the game and couldn't make it back to the field which just made things worse. A game that started out at 27-0 somehow ended in defeat and sent them home. Hopefully, they can do better in 2023 and make up for the destructive blown lead from last year.
Justin Herbert wasn't at his best last season and he needs to work on that a lot if he wants to be on top of the game in the 2023 season. But no one can deny that he is one of the best quarterbacks in the league. Fans are waiting for his extension that'll hopefully be very soon.
The 2023 offseason was a very quiet one for the Chargers. They chose not to make any bold moves this time around.
Their only notable move was in free agency when they decided to bring in Eric Kendricks after their previous linebacker Drue Tranquill moved on to the Kansas City Chiefs. He hasn't been doing great recently but was among the best in the league in both 2019 and 2020. 
Players Added
Their biggest move was re-signing Trey Pipkins. It was a three-year deal worth a whopping $21.75 million. Hopefully, his skill proves to be worth the amount. Apart from that the team addressed their depth issue at wide receiver when they drafted Quentin Johnston, one of the best among all receivers in the draft. He is a young player with immense talent and will surely make quite the impact. Day 2 was all for defense with the addition of linebacker Daiyan Henley and edge rusher Tuli Tuipulotu.
With Kellen Moore (now offensive coordinator), the depth chart should improve. The roster is remarkable on paper, both offense and defense, but Moore needs to identify exactly what it is that let them down last year. Head coach Brandon Staley also needs to find a way to make the situation better if he wishes to stay head coach.
As exciting and eventful the last offseason was for the Chargers, the one this year was a bit boring.
2023 Chargers Futures Odds
by BetOnline.ag
Division +250
Conference +1200
Super Bowl +2000
Total Wins 9.5
Analysis: The Chargers will probably win 10 games but never bet on them to win the Super Bowl. We have seen Justin Herbert choke too many times, all the way back to his days at Oregon. If he ever wins the Super Bowl we would be totally shocked.