2023 LA Rams Preview and Prediction
September 4, 2023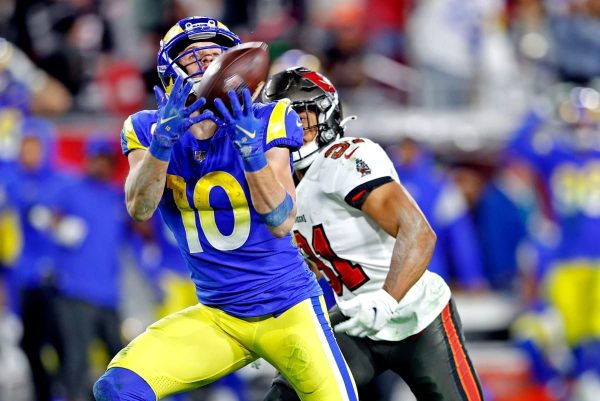 Having previously won the Super Bowl 56, expectations were bound to be high for the Los Angeles Rams in the 2022 season. However, even great odds and predictions could not stop them from taking a step back. Their terrible loss against the Bills on the opening night was just a sneak peek of the downfall that would follow. A 3-3 record till Week 7 still had them in the hunt and there was a slight chance they could make it to the playoffs but seven consecutive losses got rid of pretty much all opportunities for them for the season.
There are several reasons that could be the cause of their terrible season including Matthew Stafford and Aaron Donald dealing with injuries and missing a lot of the games. The team bottomed out and even a good win against the Las Vegas Raiders in Week 14 and destroying the Denver Broncos 51-14 in Week 16 couldn't help them in any way. It was a poor run for the Rams and they will do anything to do better in the upcoming season.
Roster Moves
This offseason the Rams abandoned their all-in strategy and instead began to let go of players one by one. This was clear from what happened in free agency. There wasn't much room under the cap and the team basically sat out the whole process. Quite a few players moved on such as safety Taylor Rapp, who signed with the Buffalo Bills, and quarterback Baker Mayfield, now with the Tampa Bay Buccaneers. As difficult as it may have been, it was exactly how they wanted.
Similar to free agency, the Rams also sat out Day 1 of the NFL Draft. They did make up for it on Days 2 and 3, participating very actively. They drafted edge defender Byron Young in the third round which was a good decision considering he was one of the best in Tennessee. Another valuable pick was their 182nd from Day 3, cornerback Trevius Hodges-Tomlinson. Walking away with 14 selections, the team didn't overdo it this offseason and hopefully it'll do good when rebuilding in the future.
The roster for the upcoming 2023 season is filled with new faces and they will have to put more work in than usual to create better opportunities for the next offseason. They have handled their downfall pretty well looking at how they didn't go for spending much this time around. Signing high priced agents would have just made it worse for them in the future.
The upcoming 2023 season won't be the ideal one for the team but they need to make it work with what they have. If only key players like Donald and Stafford recover and maintain their health, they can possibly turn the game around for the Los Angeles Rams because without them the roster is too young and inexperienced to do it all by themselves. The Rams are determined to make a comeback and fans are eager to see it happen.
2023 LA Rans Betting Odds
by BetUS.com
Division +1000
Conference +3300
Super Bowl +8000
Total wins over under 6.5
Over +105
Under -135
Analysis: As you can see from the odds above, it looks pretty grim for the Rams. It appears as their Super Bowl was a "one and done" situation. Gone are some of the stars of that championship team. Still, they have their three most important players from that super season: Matthew Stafford, Cooper Kupp & Aaron Donald. I am going to go out on a limb and say the Rams win 7 or more games this season. The over 6.5 pays +105 so that is some extra bonus value.