Cincinnati Bengals Vs Cleveland Browns Free Pick – 10 Sept
September 8, 2023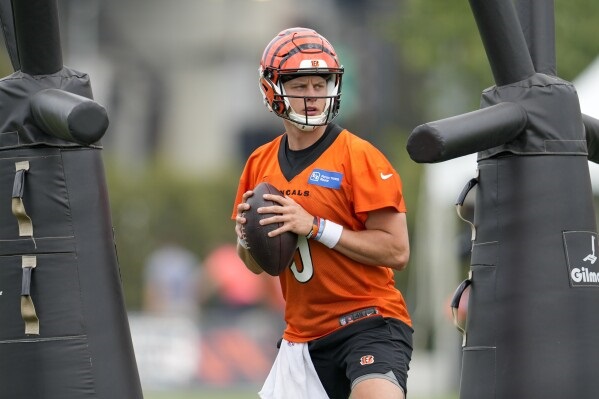 The Cincinnati Bengals and Cleveland Browns are preparing to go head to head for some Week 1 action on Sunday, 10 September. Coming off of the preseason, both teams are ready for a kick start in the 2023 regular season. 
Cincinnati Bengals Preview
Looking at the Bengals, fans have high expectations for this game considering the fact that they have had quite a few successful seasons in the recent past.
They are going into year 5 under their Head coach Zac Taylor, hoping he can continue his great work this year as well. They also have a very talented and skilled roster all set for the field. On paper, it may be one of the best rosters in the league and has all the potential to win the Super Bowl. Their defense may struggle a bit now that Vonn Bell and Jessie Bates III are gone but hopefully, second year players Dax Hill and Cam Taylor can make up for it. On the other hand, the offense is as great as it could get. If quarterback Joe Burrow wasn't enough, they have Ja'Marr Chase, Tee Higgins, Tyler Boyd, running back Joe Mixon and even offensive tackle Orlando Brown Jr. accompanying him on the field this year.
The team seems to have all that it takes to win and they will make sure it happens.
Cleveland Browns Preview
On the other side, the Browns aren't any less determined to win this opening game. They have missed the playoffs for consecutive seasons which certainly isn't a good look for Head coach Kevin Stefanski as he heads into his fourth year with the team.
Most of their team's performance depends on how quarterback Deshaun Watson does this year. The 3-time Pro Bowler hasn't been doing great recently and only time will tell what he has in store for the 2023 season. They did, however, upgrade their receiver room with the addition of Elijah Moore and Marquise Goodwin, who should do a good job especially playing alongside running back Nick Chubb. Their defense is also well prepared now that the team has handed over control to one of the best defensive coordinators, Jim Schwartz.
The Browns have an incredible roster but they are up against very tough competition in the AFC North. They need to win the game if they are looking for a breakthrough in 2023. See AFC Division Odds Here
What to expect?
Fans are eager to see what goes down between the two teams this Sunday. As great as the Bengals' Roster is, it is still uncertain whether or not Burrow has fully recovered from his strained calf even though he plans on playing. He missed quite a bit of the preseason and the team will be in trouble if he can't get into synch with his players. The Browns will surely take advantage of this opportunity and it should be a win for them. It will definitely be a face off no one wants to miss. Bet this pick at BetUS.com now