NFL Key Injuries Heading into Week 2
September 14, 2023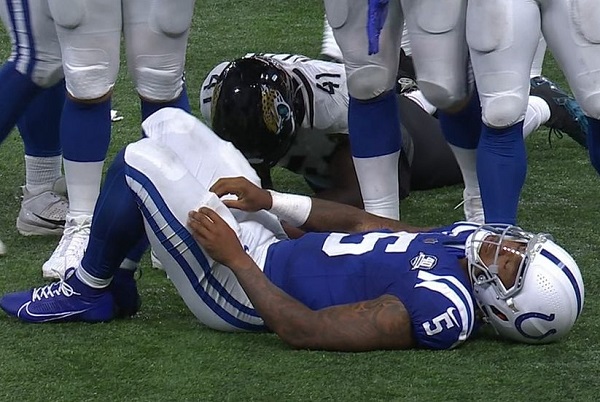 Week 1 of the 2023 NFL regular season started out on Sunday, September 10th and a lot has happened already. As the games began, it was terrible to see many key players forced out of action due to injuries. Difficulties and obstacles like these so early on in the season can cause quite a lot of trouble for the team in the future. But at the end of the day, it is all part of the game so here is a roundup of a few notable injuries from Week 1:
Anthony Richardson
The Indianapolis Colts quarterback Anthony Richardson suffered an injury to his lower body in the final minute of their game against the Jacksonville Jaguars. He was forced off the field as backup Gardner Minshew took over. Good news is that Richardson is doing alright and won't have to sit any games out.
Aaron Jones
The Green Bay Packers running back suffered a hamstring injury while playing against the Chicago Bears. The player was seen holding his leg as he ran into the end zone. He was replaced by AJ Dillon for the rest of the game. After many rumors that the player may not be able to return, it has now been reported that he is doing absolutely fine and will be seen on the field in their next game.
Diontae Johnson
The Pittsburgh Steelers No. 1 wide receiver left his game against the San Francisco 49ers in the second half because of a hamstring injury. Before his exit, he did manage to get three catches that did the team some good. However, his injury seems to be quite serious as it was reported that the receiver may have to miss a few upcoming weeks. His absence may cause quite a few issues for the Steelers.
Cameron Heyward
Not only did the Steelers lose Johnson but also their defensive lineman and six-time Pro Bowler, Cameron Heyward. He had previously suffered from a groin injury and despite rumors he was seen on the field in the Week 1 game. However, he quickly returned to the sidelines and then was ruled out for the rest of the game. Heyward may have to undergo surgery and will also have to miss a few weeks of the season.
Tyler Lockett
The wide receiver from Seattle Seahawks, during his game against the Los Angeles Rams, was evaluated for a possible concussion. He took a blow to the head in the third quarter and while he was able to get up and walk off the field, he didn't seem to be doing so well. There isn't any official news yet of whether the player will be making a return or not.
These are just a few of the many injuries that players faced in Week 1 of the 2023 NFL regular season. The season will just become even more interesting as many players are going to come and go as week after week goes by.