Atlanta Falcons Vs Green Bay Packers – Week 2 Free Pick
September 15, 2023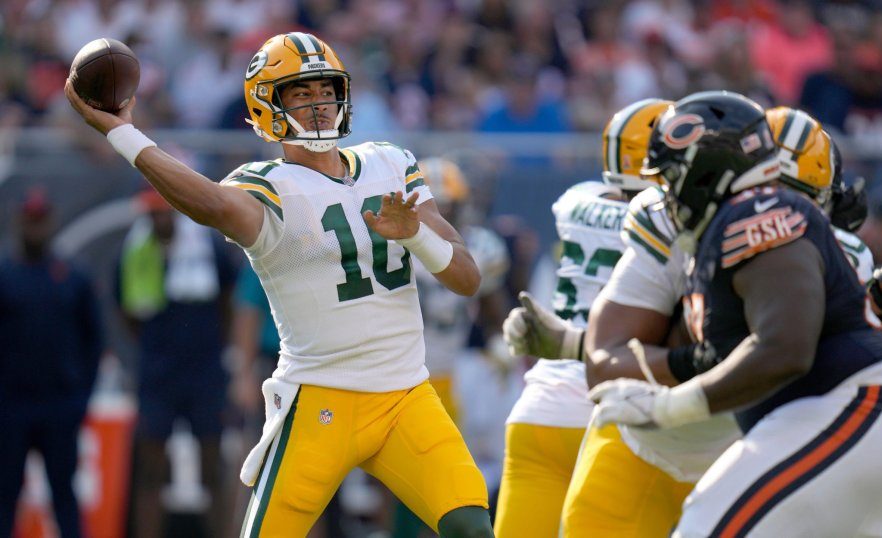 The Atlanta Falcons are all set to host the Green Bay Packers on Sunday, September 17 for some Week 2 action in the 2023 NFL regular season.
Looking back at Week 1, both teams started off quite strong. The Falcons won 24-10 against the Carolina Panthers and similarly, the Packers defeated the Chicago Bears 38-20 in the opening game.  
What do the Atlanta Falcons have in store?
The Falcons are at home once again for their Week 2 game after their previous triumph last week. They played quite well and each and every player on the team was seen putting in as much effort as possible for a good start to the season.
Quarterback Desmond Ridder did not disappoint at all, in fact he was as solid as ever, going 15 for 18 for 115 yards and a touchdown. He did his job and let the others do theirs. Running back Tyler Allgeier grabbed two touchdowns as well as 75 yards. Even rookie Bijan Robinson outdid himself with 6 receptions and 56 yards on the ground.
If we talk about defense, they are only allowing 10 points and 281 yards per game. Safety Jessie Bates III is leading with 10 tackles. Not only that but also Lorenzo Carter has 1 sack and David Onyemata, 1 pass deflection. So the team seems pretty prepared to take on any challenges this year.
The Falcons are working hard for their first 2-0 since the 2017 NFL season and they will surely make it happen.
Are the Green Bay Packers prepared enough for the game?
The Packers had a great start to their 2023 NFL season. They covered as a 1-point underdog on the road and proudly stand 5-1 against the point spread in their last 6 games. So it is easy to say that they aren't here to play.
The main man, quarterback Jordan Love passed for 245 yards and three touchdowns and their defense, as a whole, was just remarkable. Even running back Aaron Jones, along with Luke Musgrave, had a combined total of 136 receiving yards and 1 touchdown. They made it quite clear that not having Aaron Rodgers around anymore wouldn't be an issue at all for the team.
For their defense, they are allowing 20 points and 311 yards per game. Darnell Savage and Devonte Wyatt are good assets on the defense for that matter.
They're going for a second straight road win and they are more than capable of accomplishing that. It'll be their first 2-0 opening since the 2022 NFL season.
What might go down?
The faceoff between the two teams will be an exciting offensive matchup. The Atlanta Falcons want to keep the ball on the ground and the Green Bay Packers will use Jones against them as much as they can. People had their doubts about the Packers but Love and his receivers have only exceeded expectations since then. The Falcons are going to put up a strong fight but predictions say that Green Bay should be able to win and cover this time around.