Saints vs. Panthers: Clash of Contrasting Starts in Monday Night Matchup – Free Pick
September 16, 2023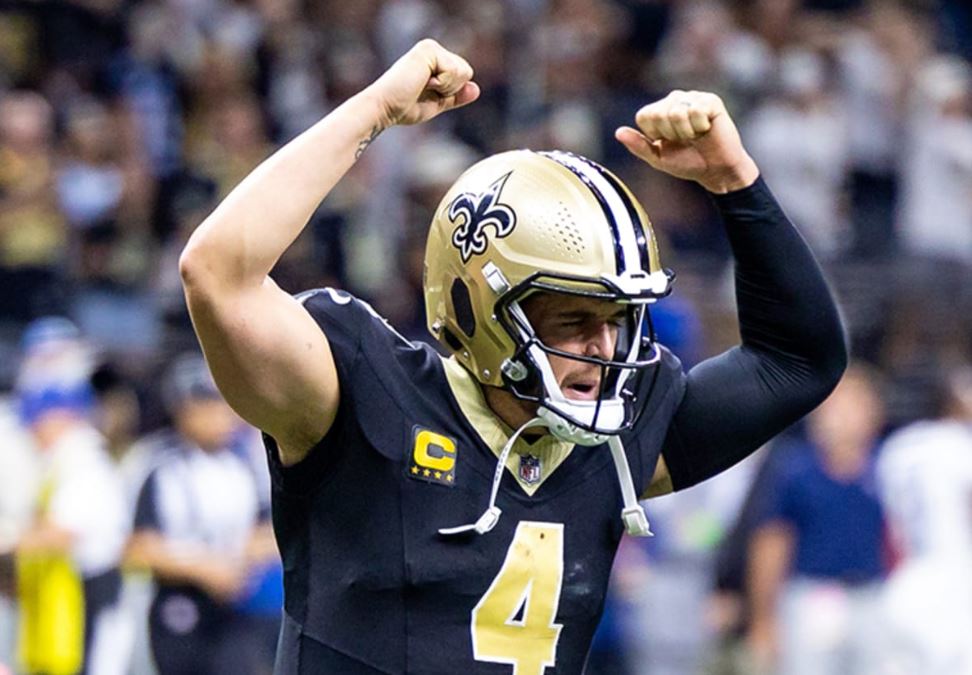 The New Orleans Saints and the Carolina Panthers are set to face off on Monday night, each entering the game with a different tale from the start of the 2023 NFL season. The Saints commenced the season with a narrow victory over the Tennessee Titans, relying heavily on their dominant defense to secure the win. Despite their offense scoring just 16 points, the Saints managed to keep the Titans under 300 total yards, thanks in part to three interceptions on passes from Titans quarterback Ryan Tannehill. In contrast, the Panthers had a challenging Week 1 matchup against the Atlanta Falcons, struggling to put points on the board and ultimately falling 24-10. While the game was tied going into the final quarter, the Falcons capitalized on late opportunities to secure the win.
Saints' Strong Start: Analyzing Their 1-0 Record and Key Performances
The New Orleans Saints come into this matchup with a 1-0 record for the season. In their last game against the Titans, quarterback Derek Carr completed 23 of 33 passes for 305 yards and one touchdown, with one interception. Wide receiver Chris Olave was a standout performer, amassing 112 yards on eight receptions. Jamaal Williams led the rushing attack with 45 yards on 18 carries. The Saints executed a total of 64 plays, gaining a total of 351 yards. They rushed the ball 27 times for 69 yards, averaging 2.6 yards per attempt. Defensively, the Saints allowed 104 rushing yards on 22 attempts, averaging 4.7 yards per rush surrendered. They conceded 16 completions on 34 passing attempts for 181 yards, with a completion rate of 47.1%.
For the season, the Saints have accumulated 351 total yards, secured 12 first downs, and committed seven penalties for a total of 45 yards. They have scored one passing touchdown but have turned the ball over twice, with one interception and one fumble. The Saints' rushing offense currently ranks 28th in the league, averaging 69.0 yards per game. In terms of points per game, they are averaging 16.0.
Defensive Duel: Saints vs. Panthers – A Close Look at Stats and Performance
On the defensive side of the ball, the Saints have allowed an average of 181.0 passing yards per game, ranking them 15th in the league. They have a pass completion rate of 47.1% and have surrendered 285.0 total yards per game, placing them 17th in the league. In rushing defense, they are allowing an average of 4.7 yards per carry and 104.0 rushing yards per game. They have conceded one passing touchdown and are ranked 7th in the league in points allowed, giving up 15.0 points per game.
On the other side of the field, the Carolina Panthers begin this matchup with an early-season record of 0-1. In their previous game against the Atlanta Falcons, quarterback Bryce Young threw for 146 yards, one touchdown, and two interceptions on 20 of 38 passing, with a quarterback rating of 48.8. Hayden Hurst led the Panthers in receiving with five receptions for 41 yards, while Miles Sanders rushed for a team-high 72 yards on 18 carries, averaging 4.0 yards per carry. The Panthers gained a total of 281 yards on 72 plays, averaging 3.9 yards per play. Their rushing offense averaged 4.8 yards per carry, accumulating 154 rushing yards on 32 attempts. The Panthers' pass defense allowed a completion rate of 83.3%, giving up 91 yards on 15 of 18 passing.
Panthers' 2023 Season So Far: Balanced Stats and Quest for Redemption Against Saints
The Carolina Panthers have averaged 281.0 yards per game this season, ranking 17th in the league. They excel in rushing, averaging 154.0 yards per game on the ground. The Panthers have incurred 66 penalty yards on nine infractions, placing them 7th in the league for penalties. They have passed for 127 yards this season and are currently ranked 28th in the league for points scored per game, averaging 10.0.
On the defensive front, the Panthers have allowed just one passing touchdown and an average of 91.0 passing yards per game, which places them in an impressive 3rd position in the league for pass defense. However, they did concede 130 rushing yards in a single game, and notably, they haven't managed to secure a takeaway thus far. In terms of defensive workload, the Panthers have participated in 48 plays, ranking them 2nd in the league for defensive snaps. Unfortunately, they have struggled in terms of points allowed, giving up an average of 24.0 points per game, which currently positions them 23rd in the NFL.
Saints vs. Panthers odds at BetAnySports.eu
Spread: Saints -3 (-115) – Panthers +3 (-105)
Money line: Saints -170 – Panthers +145
The Saints Highlighted Their Defensive Dominance in the Opener, While the Panthers Faced Offensive Struggles. The Betting Odds Favor the Panthers as +3 (-106) Underdogs, Adding Excitement to This Divisional Battle. Anticipate a Riveting Contest as Both Teams Seek Redemption and a Statement Win. Be sure to check out betanysports.eu/sba/, where you can also take advantage of an appealing promotion offering a 30% CASH bonus.