New College Football Championship Odds Released
September 17, 2023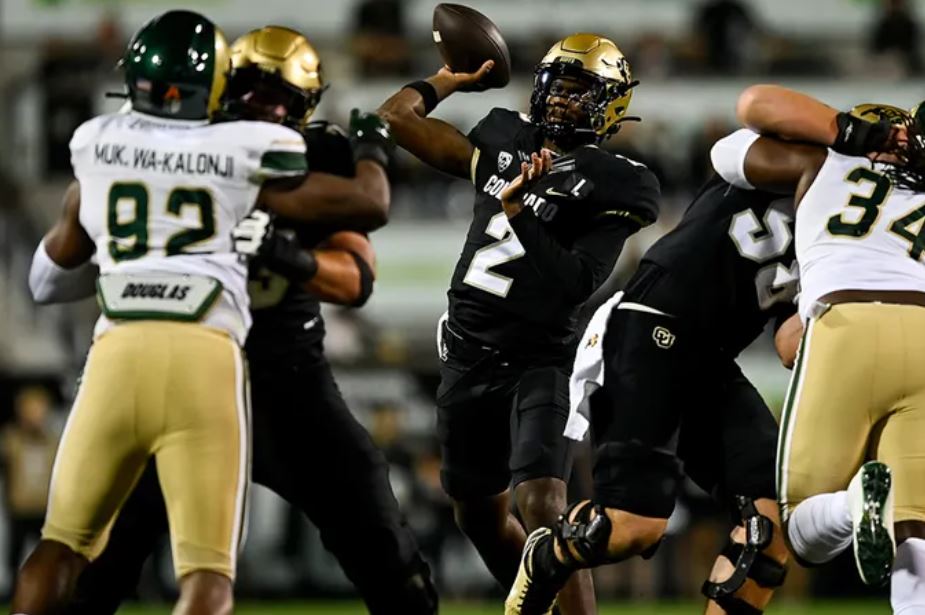 The best teams in the nation all seemed to struggle yesterday but still ended up pulling off wins. Georgia, who was a 26.5 point favorite over South Carolina, was able to pull off only a ten point win.
Michigan was a 40.5 point favorite over Bowling Green and yet were only up 14-6 at the half. They were able to put the finishing touches on the game in the second half to win 31-6. But still, they struggled for more than half of the game.
FSU were 26.5 favorites over Boston College and barely pulled out the win 31-29. Boston College stifled the Seminoles at every turn.
Texas was only up 10-7 at halftime over the Wyoming Cowboys. The Longhorns were 30.5 point favorites. They were able to pour it on in the second half winning 31-10. Still, it was not a very impressive outing.
Out west, everyone's darling Colorado needed double overtime to defeat in-state rivals Colorado State. The Buffs were 23.5 point favs in this matchup. The game was a real seesaw battle and Deion's team pulled out the big win after trailing for much of the game. Colorado visits Oregon next weekend and Draftkings has already issued a 16.5 line with the Ducks being favored. Something tells me that line will come down to Earth after the public gets their mitts on it.
Let's take a look at the newly released and updated national championship odds. You may have noticed there is some real movement from last week.
College Football National Championship Odds
(after week 3)
-odds from top rated sportsbook
Georgia +220
Michigan +380
Texas +930
Ohio State +1060
FSU +1070
USC +1425
Penn State +1540
Notre Dame +1730
Washington +2345
LSU +3030
Oregon +3215
Oklahoma +3900
Alabama +4665
Colorado +12895
Observations
There is value in taking Alabama at +4665. That is a pretty big payout for a team that was ranked #2 and # 3 just a week or two ago. They still have the athletes and could possibly run the table when they get the QB position squared away.