Aaron Rodgers Has Packers Back in Top Form
January 11, 2017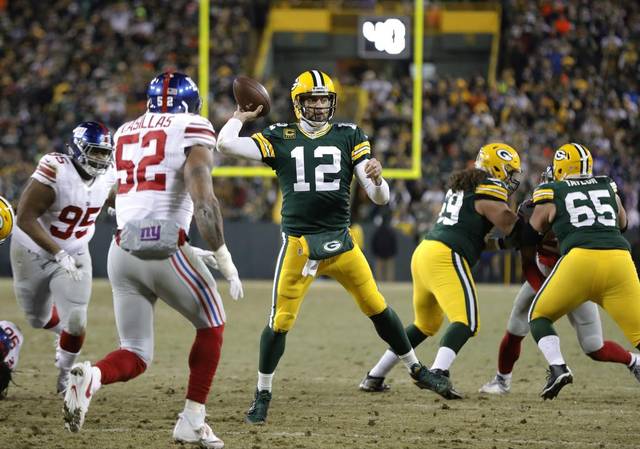 The run up to the playoffs and the wildcard game by the Green Bay Packers has given many football fans and bettors a sense of déjà vu.
Leading up to this weekend's divisional round game against the Dallas Cowboys, Green Bay is the hottest team in the league with 7 consecutive wins. Wildcard weekend was a walk in the park for the Packers with their 38-13 rout of Giants. The Packers now look like a team others want to avoid.
For the game this weekend versus Dallas, the Packers opened as 4-point road dogs. Since quarterback Aaron Rodgers took the helm back in 2008, Green Bay is 5-1 against the spread as a postseason dog.
After 11 weeks of the schedule, Green Bay was 4-6 and rumors swirled about what was wrong with their star signal caller and was Mike McCarthy's coaching job at risk.
However, like their 2011 run to a Super Bowl win, the Packers turned things around in a big way as they did in 2011 winning six straight to hoist the Lombardi Trophy.
Each of Green Bay's wins during the postseason in 2011 was on the road.
Over its past seven games played, Green Bay is 7-0 SU and 6-1 ATS. The Packers ended their Super Bowl run in 2011 with an identical record of 6-1 ATS.
For opponents, the big worry is Rodgers is playing now better than in 2011. The Green Bay quarterback has 19 touchdown passes and no interceptions during the current winning streak for the Packers.
In 2011, Rodgers threw 13 touchdowns with 2 interceptions from the latter part of November to the divisional round of the postseason.
The Packers winning streak will have to reach 10, as they would have to beat Dallas this weekend, win the NFC Championship the following week and then Super Bowl LI in February.
Doing that is not an easy task to accomplish but with the likes of Rodgers under center, the Packers cannot be counted out.
Odds makers currently have Green Bay sitting at 11 to 2 to win Super Bowl LI. The Packers trail just the New England Patriots at 9 to 5 and the Dallas Cowboys at 4 to 1, with the third shortest odds to lift the Vince Lombardi Trophy.