ACC Sends Six Teams to the Sweet 16
March 21, 2016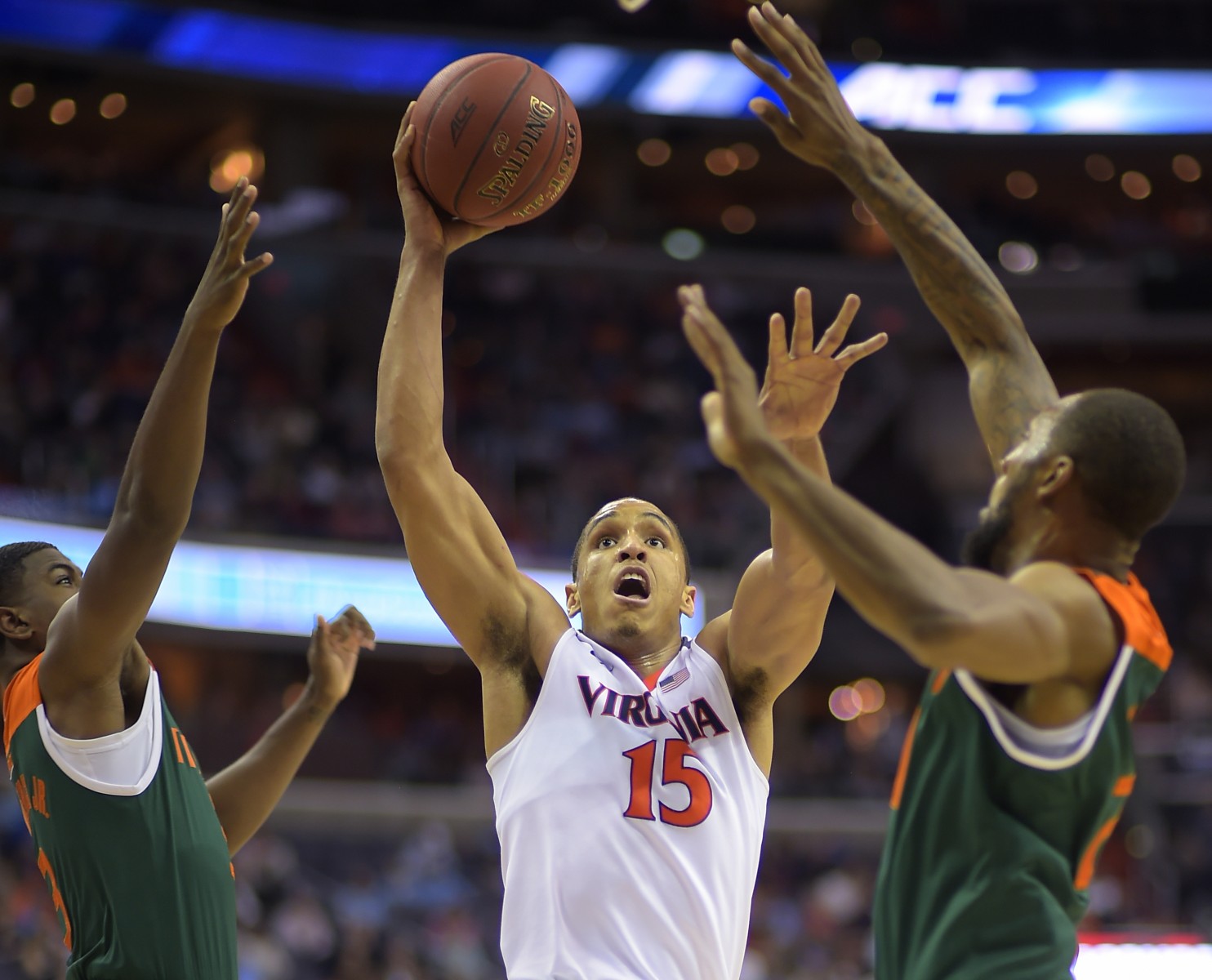 The first four-day weekend of the NCAA Tournament has come to a close. The field started with 64 teams on Thursday and Sunday was whittled down to just the Sweet 16.
Four games will be played on Thursday and four others Friday which will narrow the field to the Elite Eight. Four of the eight will play Saturday and the other four Sunday. At the end of the weekend just the Final Four will remain.
One question on many people's minds is how many members of the ACC will be playing in the Final Four. At present, the ACC is having an exceptional tournament with six teams from the conference reaching the Sweet 16.
Left in the tournament from the ACC are North Carolina, Duke, Virginia, Notre Dame, Miami and Syracuse. The only team from the seven in the conference picked to play that lost was Pittsburgh, which was beaten Friday by Wisconsin 47-43.
Since no team in the ACC will face one of its conference foes during the Sweet 16, all eight could conceivably reach the Elite Eight.
The last time so many schools from one conference reached the Sweet 16 was in 2009 when five teams from the Big East reached the Sweet 16 with four moving on to the Elite Eight.
The big question is can Miami handle the offensive power of Villanova, can Duke cool down a hot Oregon team, will North Carolina end Indian's dreams, will Notre Dame continue its unexpected run, can Syracuse bring to an end Gonzaga's tournament and can Virginia end the Iowa State march.
Here is the lineup for Thursday and Fridays Sweet 16
Thursday March 24
Kansas vs. Maryland
Region: South
Villanova vs. Miami
Region: South
Oregon vs. Duke
Region: West
Oklahoma vs. Texas A&M
Region: West
Friday March 25
North Carolina vs. Indiana
Region: East
Notre Dame vs. Wisconsin
Region: East
Gonzaga vs. Syracuse
Region: Midwest
Virginia vs. Iowa State
Region: Midwest