AFC and NFC Conference Championship Futures
January 17, 2016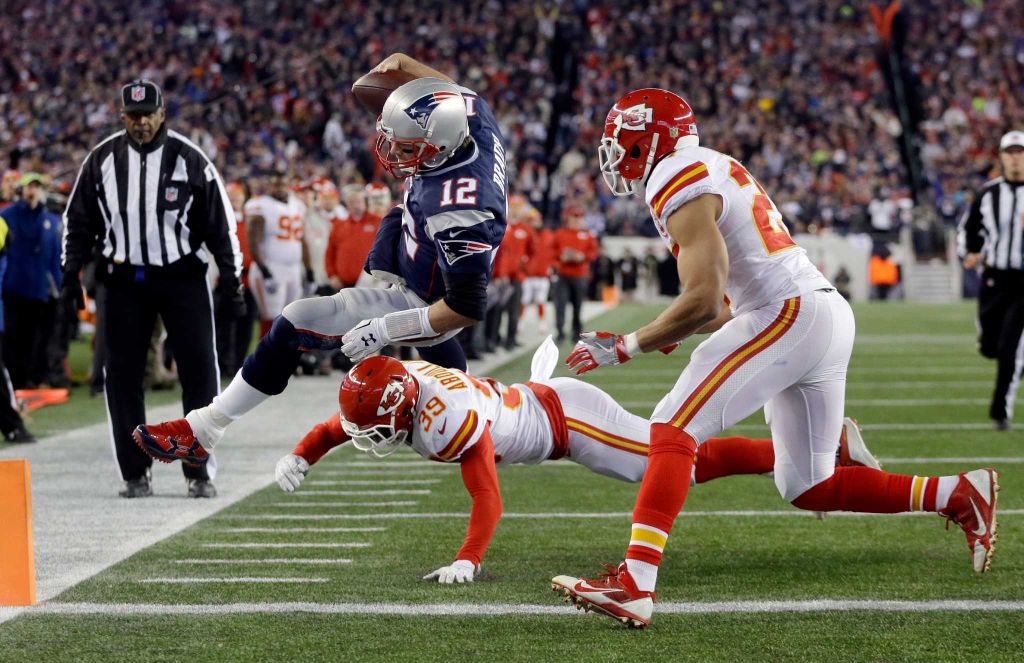 The work of a bookmaker is never done. Even though only two of the four NFL divisional playoff games have been played, bookmakers are already looking at possible matchups for next week's AFC and NFC Championship games.
Advanced lines have even been listed on some offshore sites with options of whom the New England Patriots might play and whom the Arizona Cardinals might play against next Sunday.
With New England defeating Kansas City on Saturday, the Patriots will either host the Pittsburgh Steelers or travel to Denver to face the Broncos next week.
Here are the projections for those two scenarios.
New England (-1.5) vs. Denver
Pittsburgh vs. New England (-4)
In the NFC, Arizona defeated the Green Bay Packers on Saturday night and will face either Carolina or Seattle in next week's NFC Championship.
Here are the two projections for those games.
Arizona vs. Carolina (-2.5)
Seattle vs. Arizona (-2.5)
Of the four possible scenarios just one has a road team favored and that would be the Patriots at the Broncos while the other three would have the home team favored.
It is obvious why New England would be favored over Denver if they were to visit the Mile High City. The 1.5 points is not big by any imagination. However, it makes one think about the relevance of the seeding and the advantage of playing at home.
However, the most intriguing possible matchup has Seattle visiting Arizona. Seattle would open as a road dog of 2.5 points. The teams played twice during the regular season and split the two games with the road team winning each one.
Seattle routed Arizona 36-6 as a road dog of 6 points to end the regular season, while the Cardinal beat the Seahawks 39-32 on the road early in the season.
During the wildcard round, home field did not seem to matter, but in both divisional games on Saturday, the home team was victorious.
Depending on how the games on Sunday play out, the lines could be adjusted from what they are projected at now.