AFC Championship: OVER or UNDER, Will the Defenses Rule?
January 23, 2016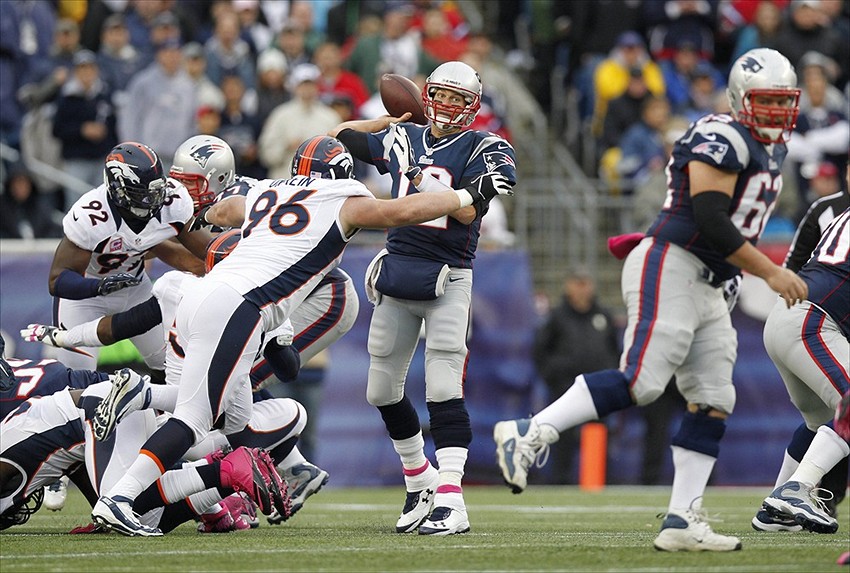 For many bettors the over/under is their choice. The first of two conference championships this weekend features the New England Patriots visiting the Denver Broncos in the AFC Championship.
The past four straight AFC title games have cashed UNDER. New England went 2-2 in those games, but each cashed UNDER.
Prior to the four last games, the AFC title game cashed OVER 5 of the previous 6 years, with the one exception, New England beating San Diego 21-13 cashing UNDER.
The total for Sunday's AFC title game opened at 44.5 and has held there quite steady most of the week with some books lowering it a half point to 44.
The two teams played during Week 12 with Denver winning 30-24 in overtime. The total was 43, which cashed OVER as 33 of the 54 points were scored during the fourth quarter and overtime.
However, that game is hard to use as a rule of thumb. Peyton Manning and DeMarcus Ware did not play for Denver, while Julian Edelman and Danny Amendola were out injured for the Patriots, and Rob Gronkowski went down injured during the game for New England.
With Manning starting at home this season, Denver is averaging only 22.3 points a game, including last week's 23-16 victory over Pittsburgh.
Manning this season at home in six games started has just one touchdown pass.
Last week, the Denver game at home against Pittsburgh cashed UNDER, with the UNDER cashing in 6 of 9 Broncos home games this season.
Denver's defense is allowing 18.2 points per game, while New England's allows just 19.7 per game. That recipe by itself leans toward the UNDER.
However, with Tom Brady under center, New England's offense is much more prolific that Denver's is. The Pats are No. 3 in scoring but has just a passing attack that could be slowed down by the strong Broncos defense.
When the Patriots played the Broncos in the 2014 AFC title game, the final was Denver 26-16. The total was 56.5 for the game and shows how much the defense for Denver has improved since and how much Manning has dropped off.