Against the Spread Betting Trends for NFL Week 3 Preseason
August 25, 2016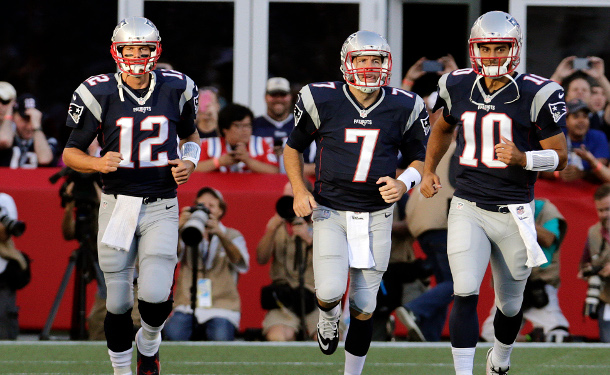 The NFL enters Week 3 of the preseason on Thursday with 16 games to be played concluding on Sunday.
This third week of the preseason is considered by many to be a "dress rehearsal" for Game 1 of the regular season as most teams usually give additional minutes to their starting units on both sides of the ball.
Of course, it is not easy handicapping or betting on NFL preseason games, but there are a number of trends to consider for this the third week of the preseason, with just one more week to be played before the regular season begins.
This week the best overall against the spread records for Week 3 of the NFL preseason since 1983 are the following.
Jets are 21-11 and face the Giants
Seahawks are 24-9 and face the Cowboys
49ers are 20-13 and face the Packers
Patriots are 19-13 and face the Panthers
The worst results ATS for Week 3 since 1983 are.
Raiders 9-23 and face the Titans
Bears are 13-20 and face the Chiefs
Cowboys are 10-21 and face the Seahawks
Recent Game 3 Trends ATS:
The Oakland Raiders are 1-7 ATS over their past 8 games played.
The Philadelphia Eagles are 6-0 ATS over their past six games played.
The Miami Dolphins are 0-5 ATS over their past five games played.
The Detroit Lions are 6-2 over their past 8 games played.
The Washington Redskins are 8-1 over their past 9 games played.
The Kansas City Chiefs are 2-7 over their past 9 games played.
Sports bettors should get a better idea of how the different teams look for the upcoming season during this week's games. There are some coaches, such as Bill Belichick who do not believe in the Week 3 theory of a dress rehearsal for the start of the season.
Regardless, top players will receive more out of this game than the prior two weeks.