Alabama Has Been A Solid Bet Under Nick Saban
September 1, 2017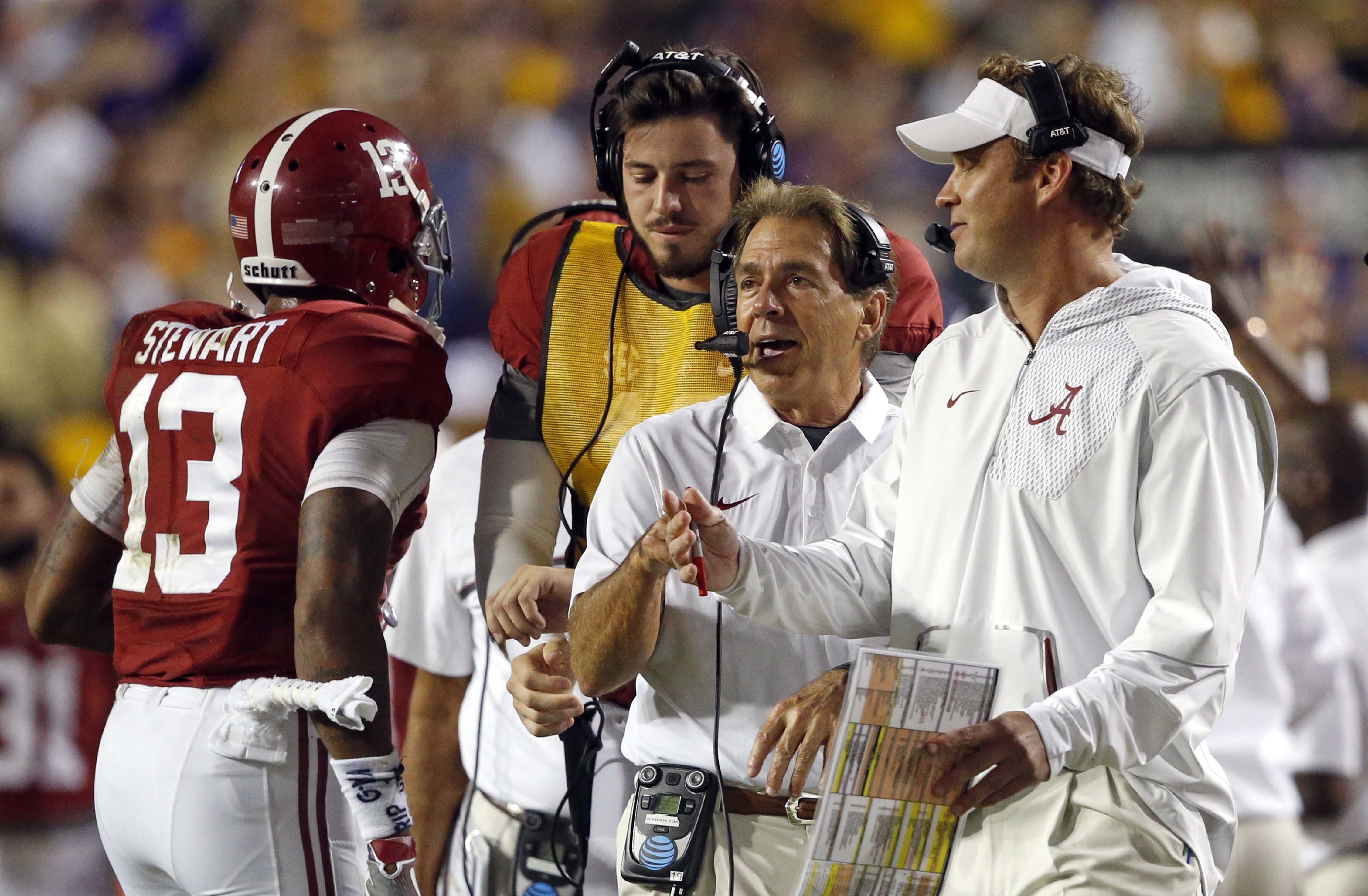 The Alabama Crimson Tide opens its regular season on Saturday September 2 against the Florida State Seminoles. The Tide is 6.5-point chalk entering this first game of the season and begins the season as No. 1 in the AP Preseason Poll.
Head Coach Nick Saban's Alabama players are favored to win this season's national championship by odds makers and betting on Saban has been a solid bet since he started a decade ago with the Crimson Tide.
Alabama under Saban is 73-61-2 against the spread for a cover percentage of 54.4%. Those games include both regular season and postseason games.
The figure is very impressive when you take into consideration how popular of a betting team the Crimson Tide is so sportsbooks lines will often be inflated against the Tide, as they say in Tuscaloosa, "Roll Tide Roll," and they continue covering the number.
Since 2007, overall the Tide is 118-19 straight up and the previously mentioned 73-61-2 ATS. The OVER/UNDER during that time is 63-67-4.
At home Alabama is 62-7 SU, 32-35-1 ATS, with the OVER/UNDER 21-42-3
On the road Alabama is 36-6 SU, 25-16-1 ATS, with the OVER/UNDER 22-19-1.
If there is one area that Alabama has struggled as a team for bettors, it is when they are single-digit chalk. Since the beginning of the 2010 regular season, the Crimson Tide has been a favorite by single-digits on 25 occasions.
In those 25 games, Alabama is 18-7 SU but just 9-15-1 ATS.
The majority of the no cover games came during a period that stretched from late in the 2012 season to the beginning of the 2014 season, a time, when Alabama as a single-digit chalk, was an atrocious 0-6-1.
Last season, Alabama was single-digit chalk twice. In November of 2016 against LSU (+7) the Tide won and covered the number. On January 9, against Clemson (+6.5), the Tide lost both straight up and against the spread.
During the 2015 season, on November 7, against LSU (+7.5) the Tide won straight up and against the spread; on November 14, against Mississippi State (+7) the Tide won and covered; and January 11, 2016 against Clemson (+6.5) the Tide won straight up but lost against the spread.