Alabama Is Overwhelming Favorite to Win SEC
August 9, 2017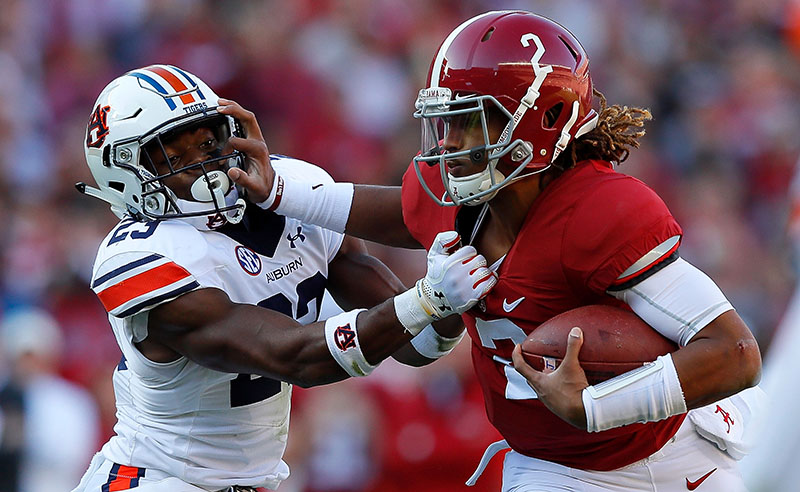 The 2017 College Football season will see its opening kickoff in just 17 days. One of the strongest Power Five conferences in the nation is the SEC. The conference has dominated college football for more than a decade and one of its teams, Alabama, is favored to win the national championship this season.
Alabama was one second short of winning a fifth national title in the last eight years, but suffered a heart-breaking loss to the Clemson Tigers in last season's College Football Playoff championship game.
Over the past 11 years, a team from the SEC has won the college football national championship 8 times, while playing in the title game in 10 of the 11. Alabama has won four of the eight national titles won by a SEC team over that span.
In 2008, the Florida Gators, led by Tim Tebow under center, beat the Crimson Tide in the SEC championship game then went on to win the national championship.
However since then, teams from the SEC West have won 8 consecutive SEC championship games against the East division, including last season's 54-16 rout by Alabama over Florida.
Odds makers have Alabama as the strong favorite to win the SEC West at 4 to 5. The Crimson Tide is followed by LSU and Auburn at 7 to 1, Texas A&M at 50 to 1, Arkansas at 80 to 1 and Mississippi State at 120 to 1.
As far as the SEC East is concerned, the favorite is Georgia at 10 to 1, followed by Florida at 11 to1, Tennessee 22 to 1, Kentucky and South Carolina at 120 to 1, and Missouri and Vanderbilt at 230 to 1.
Alabama has a strong contingent of starters returning on its offense, including quarterback Jalen Hurts, running back Bo Scarbrough and wide receiver Calvin Ridley.
In its favor, Alabama will play no back to back games on the road this season and has only four games that are true roads games on its 2017 schedule.
SEC East favorite Georgia last year played 20 freshmen, who this season will have much more experience. The Bulldogs return their three top rushers from a season ago, which included Nick Chubb and Sony Michel. Between them the two have a combined 5,835 yards rushing and 48 touchdowns.
Georgia returns 10 starters on its defense.