Alabama Overwhelming Favorite to Win Another National Championship
December 12, 2016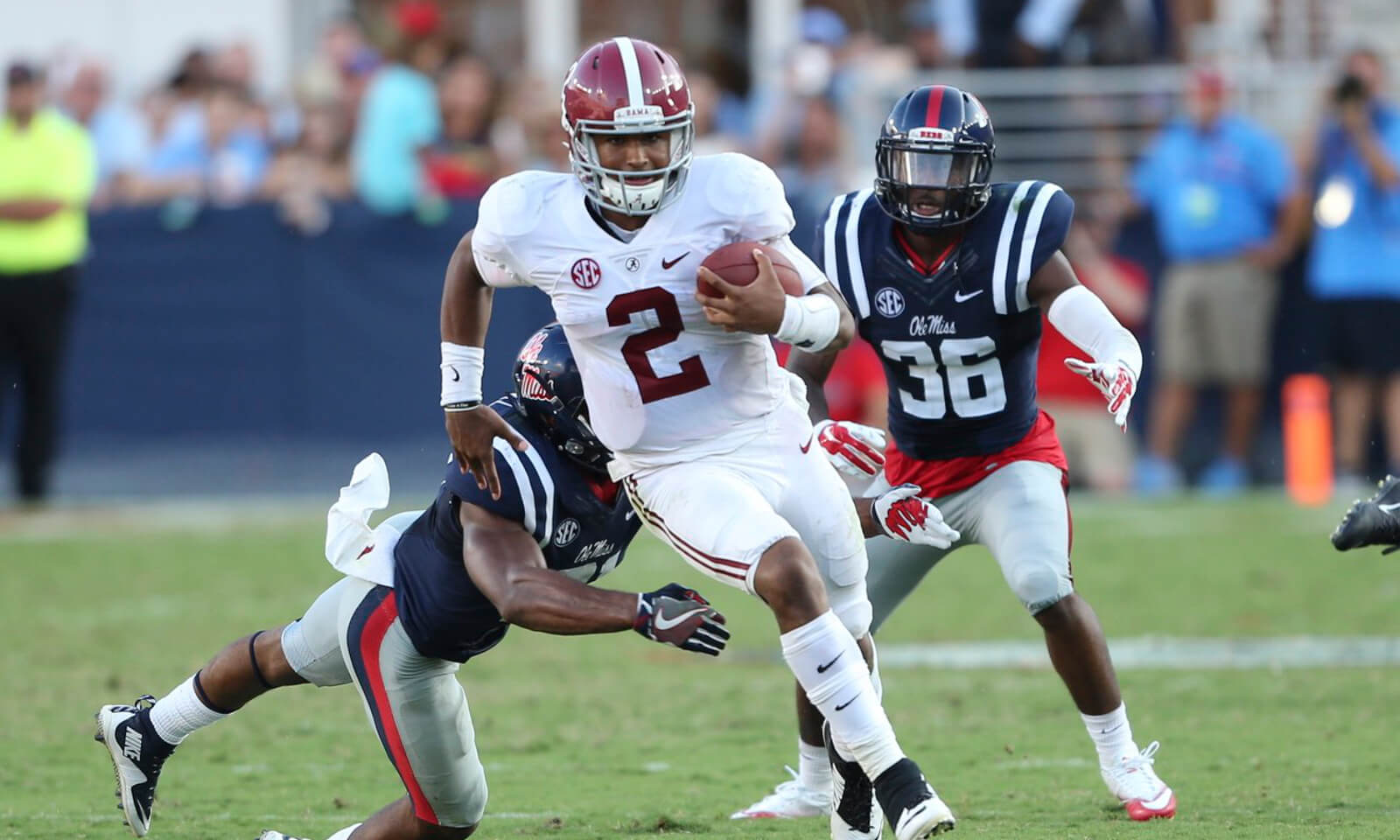 The College Football Playoff selection committee made its decision just over a week ago. Four teams – the Alabama Crimson Tide, Clemson Tigers, Ohio State Buckeyes and Washington Huskies – all have an opportunity to win the national championship, but just one will succeed.
Alabama began the season as the preseason favorites to win the national championship and has held steady there the entire regular season finishing 13-0.
Alabama has strengthened its hold as the favorite to win the title and opened at 2 to 5 to win the title, after the four teams were first announced.
Those odds are the biggest chalk for any teams on the futures board this season. Alabama has been either EVEN money or minus money going back to the middle of November after ripping apart Mississippi by 48 points.
The last time Alabama was not alone in the top spot as the favorite was back on June 23. At that time, the Crimson Tide was tied at the top with the Ohio State Buckeyes.
Facing Alabama in the Peach Bowl are the Washington Huskies. The Pac-12 champions are 12 to 1 to win the title. The prolific offense for Washington is well known, but its defense has been near the top in the country as well.
Washington was well down the futures board during the start of the season at 50 to 1.
Ohio State entering its semifinal game is 5 to 1 to win the national title while Clemson, its opponent, is 11 to 2. Betting on either one of these two teams to win the national title should be done now, as the winner of the semifinal game will have his odds drop when entering the championship game.
The 5 to 1 odds for Ohio State to win the national championship are the biggest line for the Buckeyes since November 1.