Alabama Tops First Preseason Poll Again
August 17, 2016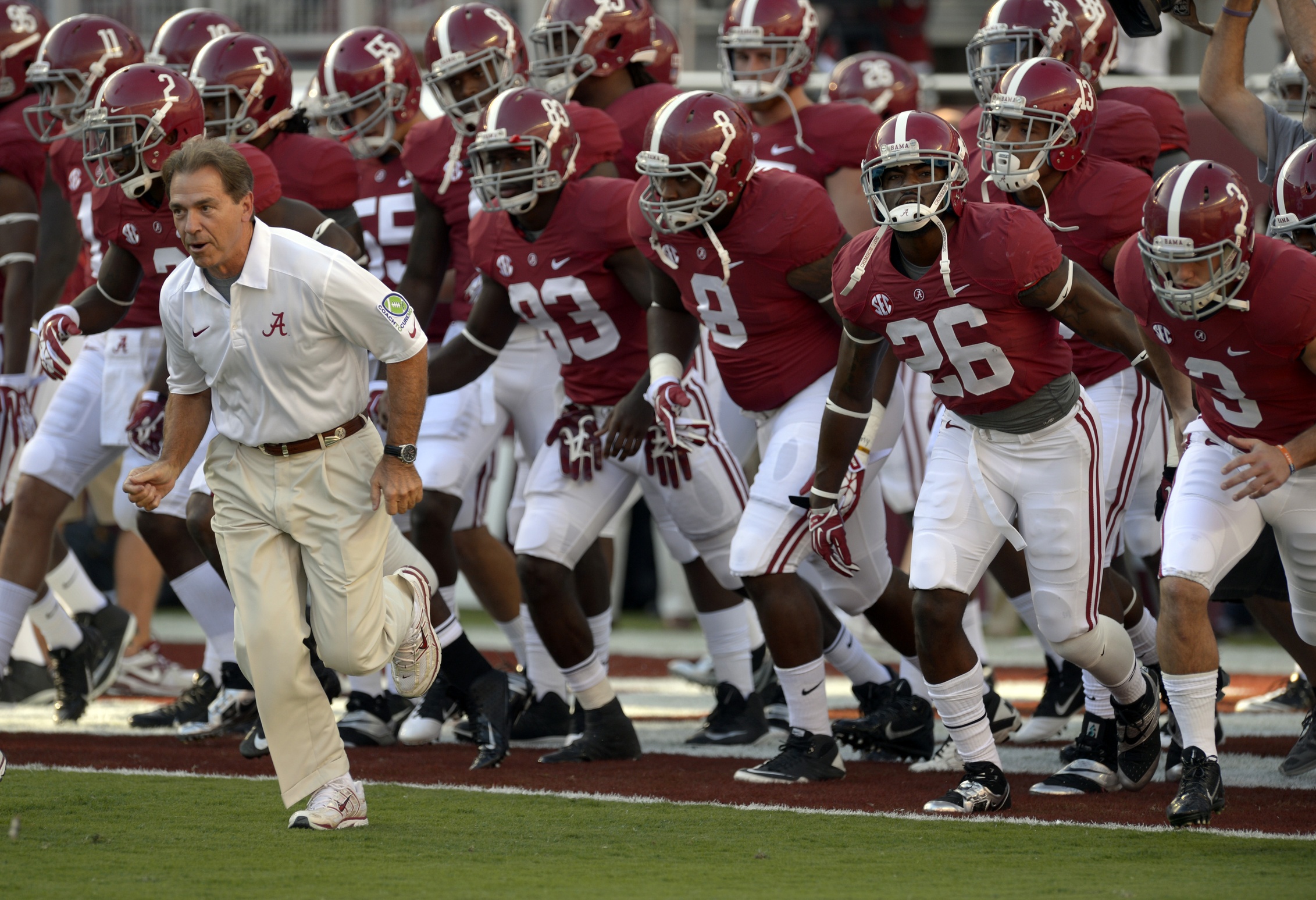 The USA Today has released its Preseason Top 26 Coaches poll for the 2016 College Football season. The AP Top 25 will be released sometime next week.
For many sports bettors and sportsbooks, these polls are meaningless at this point, but they do make for good conversation.
The College Football Playoff and its poll that its committee releases each week close to midseason is what matters when the time comes for teams to reach the final four and play in the semifinals followed by the national championship game.
This season the first poll for the College Football Playoff will be released on November 1.
The poll just released today shows Alabama ranked No. 1 even though the team ranks only No. 11 in the SEC as well as No. 98 national in starters returning from last season.
The Tide is favored at +665 to win the national championship for a second straight season. However, this season will be tough again as the Tide must travel to play Arkansas, Ole Miss, LSU and Tennessee.
The No. 2 team in the USA Today poll is the Clemson Tigers. The Tigers must play the Florida State Seminoles on October 29. The Seminoles are ranked No. 4 in the preseason poll. The team winning that game might just be the ACC champion.
One dark horse that shows some good value is No. 13 ranked Houston. The Cougars are +1250 to reach the Final Four of Football or the CFP.
However, the Cougars will face an early test as they face off against the poll's No. 3 Oklahoma Sooners on September 3 at home. A win at home over the Sooners, and Houston easily could run the table the rest of the season right into the CFB playoff.
Two long shots to consider reaching the CFP will be Iowa ranked No. 15 in the preseason poll and Boise State, which is unranked.
The Hawkeyes won the West division of the Big 10 last season but must play at home against Wisconsin, Michigan and Nebraska. If they run the table there, they could face Ohio State or Michigan and even possibly Michigan State in the Big 10 title game.
The Broncos this season will be chalk in every regular season Mountain West Conference game. Their toughest two games out of the conference will be BYU and Washington State, with both being played at home on their infamous blue turf field.